There's a raw elegance to silky headscarf that makes them an accessory staple for more than a century. Whether your everyday choice gravitates towards a simple denim look, loose layers or matching separates, the headscarf is a summer must-have for its ability to turn any outfit into a look of Riviera chic.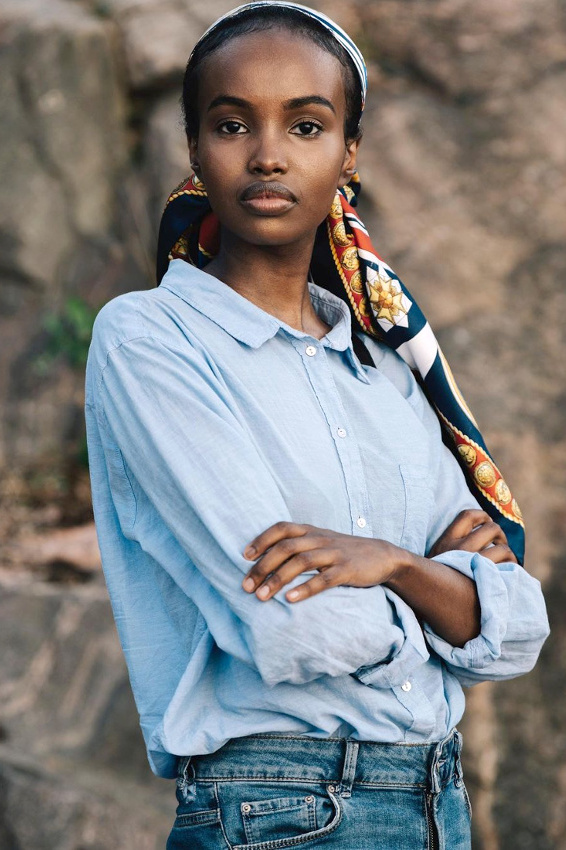 AN EFFORTLESS EVERYDAY OUTFIT WITH SILK HEADSCARF
The formula to building an effortless everyday summer look? Versatile button-down shirt, relaxed denim and silk scarf laden with sophisticated vintage promise. Whether you spend the season in the city, countryside or, by the beach, the silk headscarf will make your outfit feel feminine and fresh while adding personality to everything you wear. To tied yours easily (choose an oversized silk square scarf), fold in half to create triangle points and arrange on your head accordingly. Start with your hair in a ponytail, this will allow you to tie the scarf underneath your hair with greater ease, and then let your hair down over the knot. Of course, the true allure of the silk scarf is its versatility. You can always wear it knotted around your ponytail or neck, or even better like a sleeveless top.
Here's some silk headscarf choices to give you inspiration.