As low-maintenance as it is chic, this is "City girl" dressing at its finest.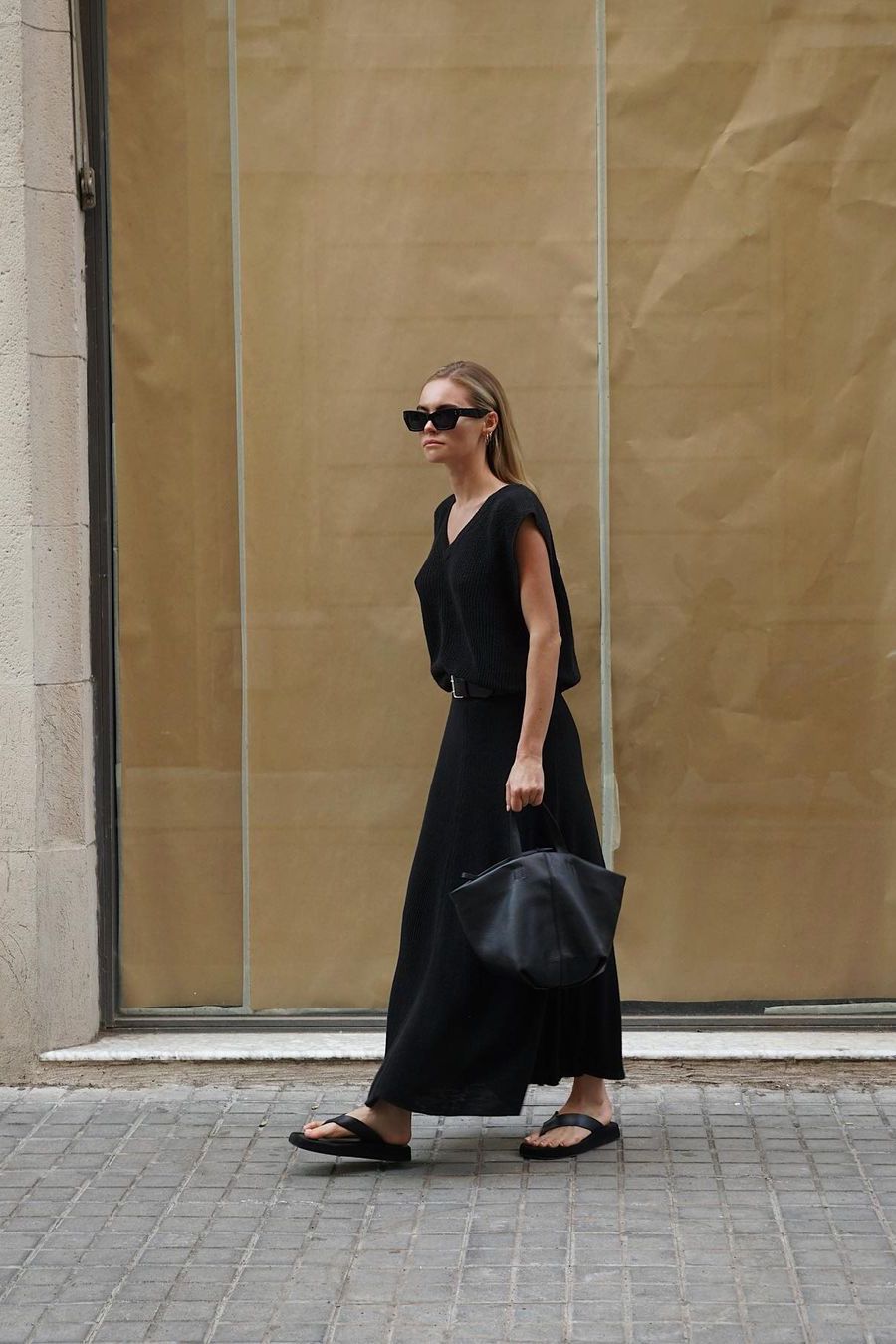 Sophisticated and sexy, black is always the right choice – whether you're dressing for a long day in the office, doing errands around the city, or late drinks with friends at the local beach bar, this eternal hue makes the perfect accompaniment to every occasion. While your instincts may tell you to avoid all black at all costs this summer, there are actually plenty of ways to wear it June through September, you just have to know a few guidelines to help keep you cool and comfortable.
1.KEEP IT INTERESTING
We are all in favor of keeping it simple in summer, but this doesn't mean we like things boring. A simple black tank top paired with a long black skirt or jeans looks fresh and cool when you keep other elements of the outfit interesting. On-trend moments as leather flip flops, cut-off detail, sleek sunglasses, or chunkey gold jewelry is an easy way to simply jazz up a casual day-to-day look.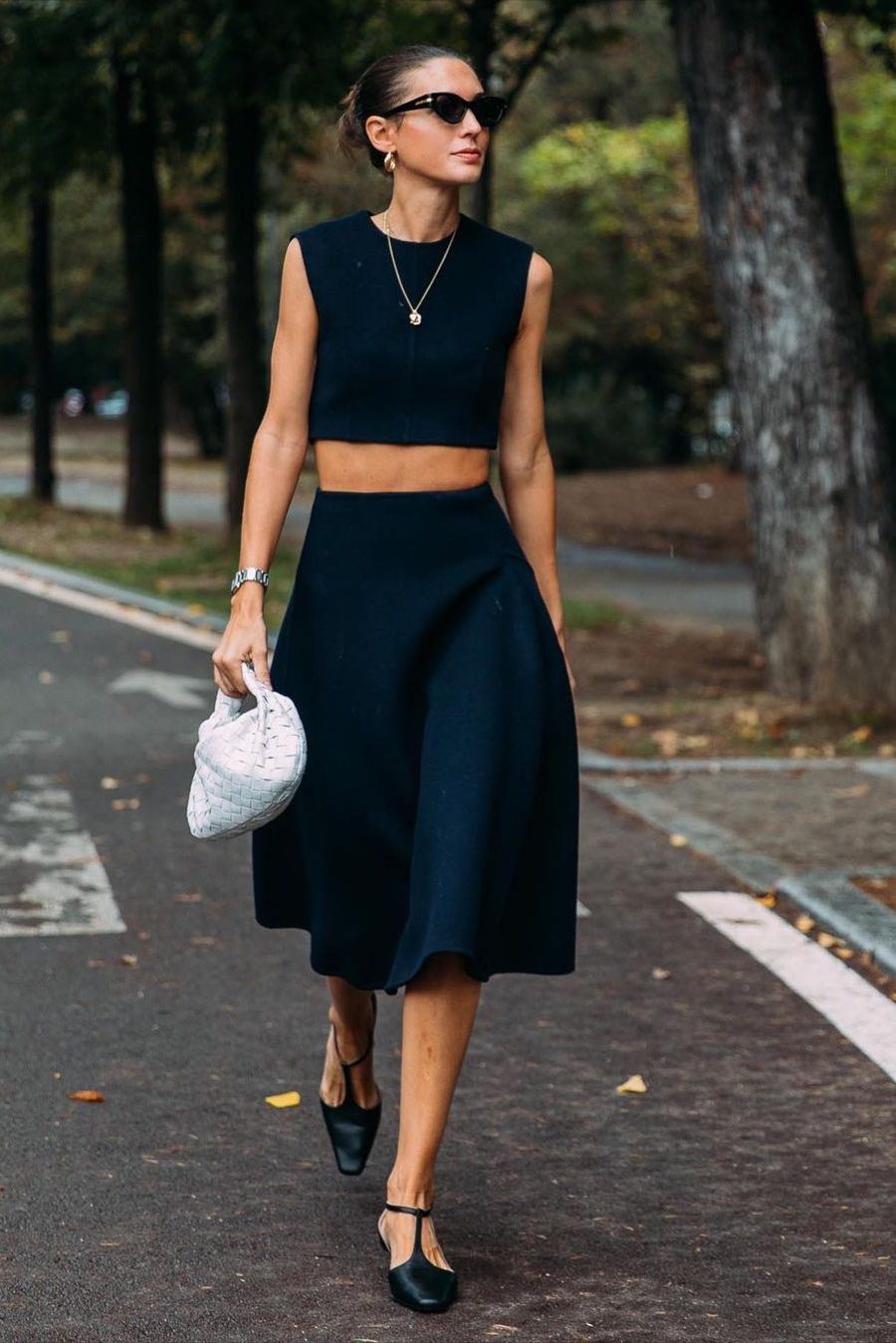 Don't let preconceived notions of colorful summer dressing intimidate you. A black crop top and voluminous skirt work just as well as the floral version. And if you want to dress up your look, play with textures and shapes. Mix a sleeveless tube top with some masculine pants and if you're going for an after-dark look, pair with some strappy heels.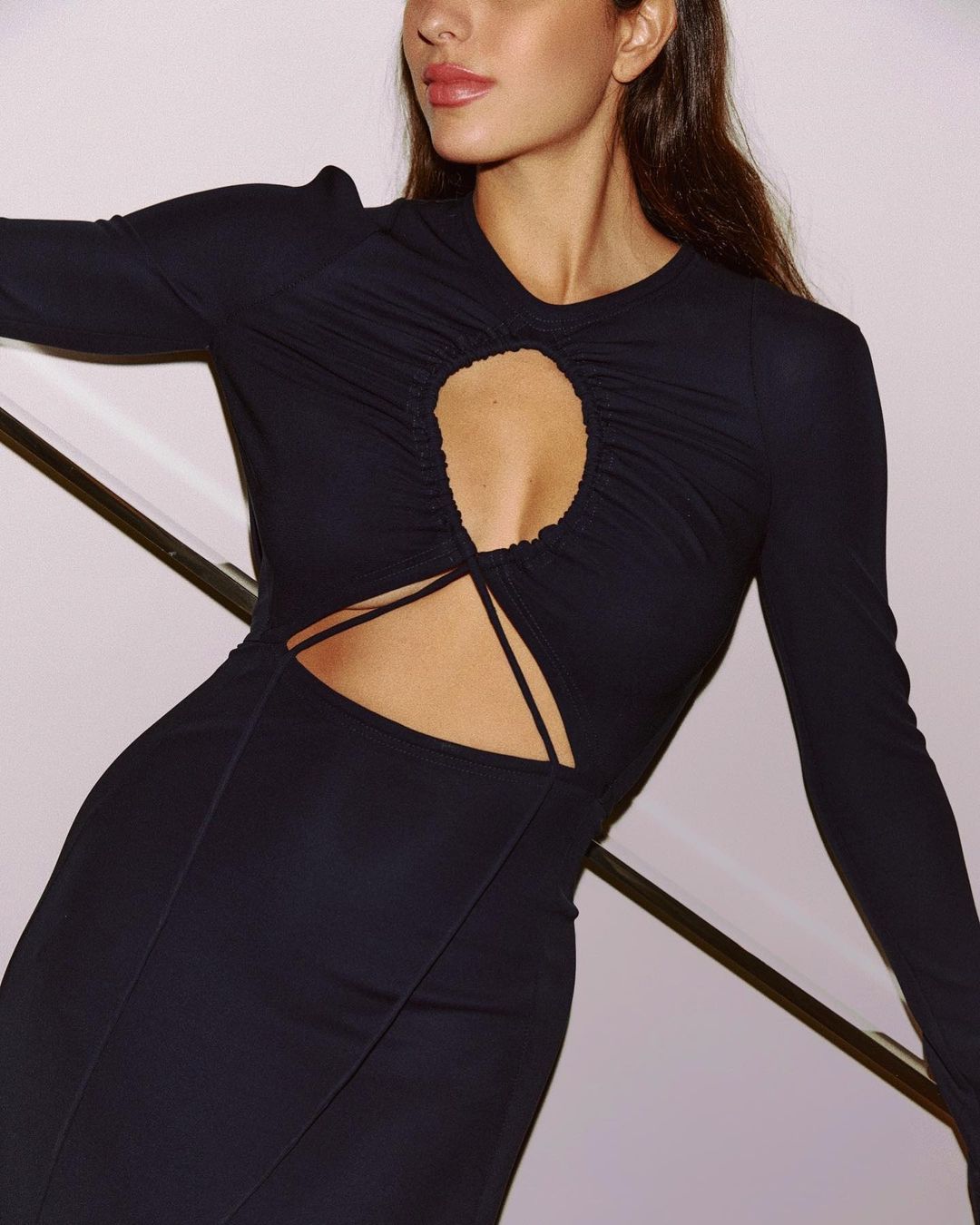 2.CHOOSE BREATHABLE MATERIALS AND RIGHT SHAPES
 Make sure whatever you wear has some ventilation. Light fabrics like linen and cotton, as well as voluminous silhouettes and fluid dresses are great choices for wearing all black in summer. In the past few seasons, lots of brands have been savvy in attempting to combine the need for everyday practicality with avant-guard detail, so you can easily find pieces that can keep you cool in every sense of the word.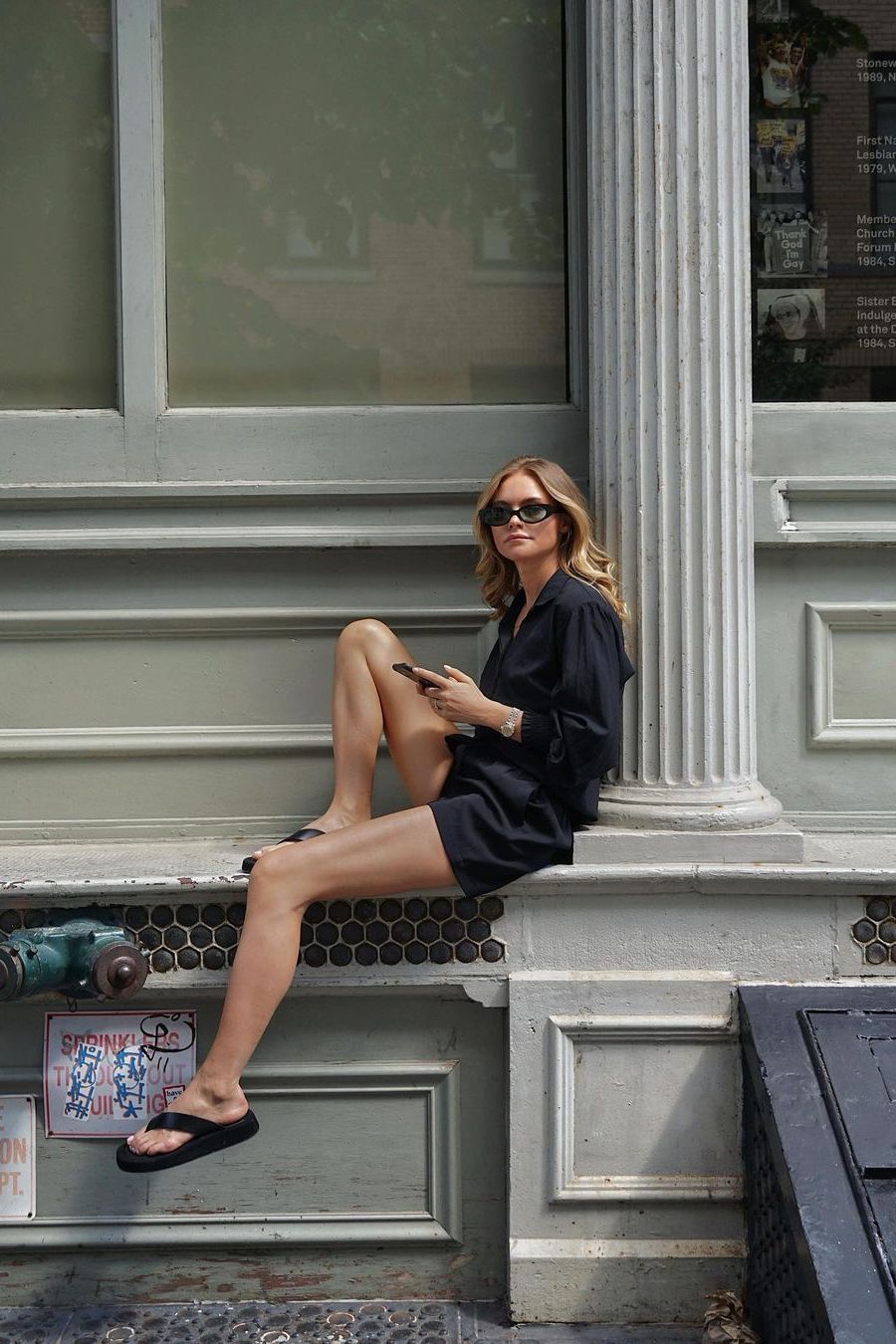 And just as a matching relaxed separate brings a bit of precision to what would have otherwise been a distinctly unenthusiastic outfit, sleeveless tube tops, and cut-out details provide glamour when you're feeling uninspired. You might even go so far as to pair some with a blazer, but that could feel a bit excessive when it's 90 degrees and melting – or not.