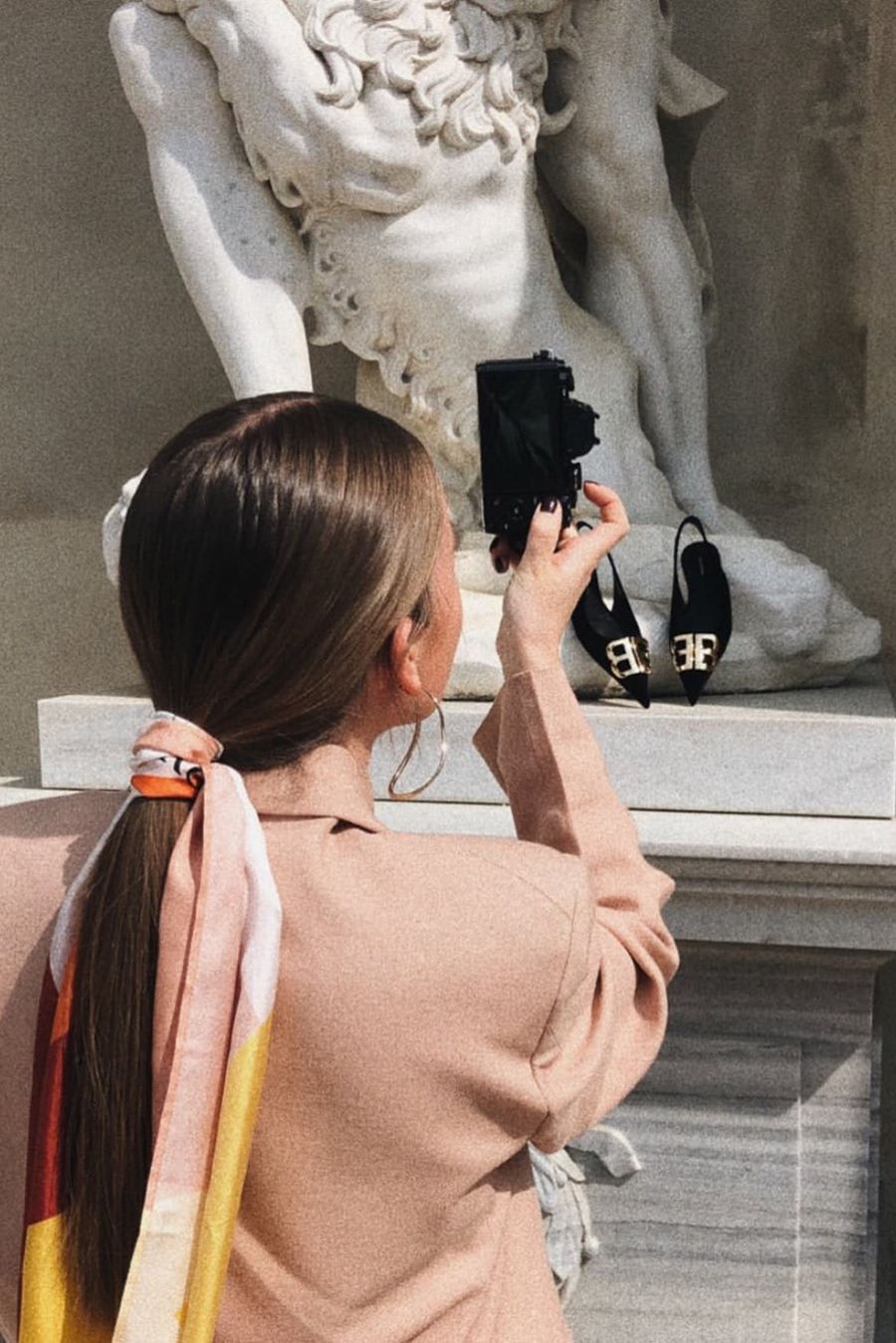 No, hair scarfs aren't groundbreaking for summer but they are an easy solution for a second-day hair even a bad hair day and we are all about quick hair fix this summer. They are elegant, effortless, stylish and they will elevate your everyday attire whether you're enjoying your tropical vacation or strolling around cities. Here are the four most popular ways to wear headscarf this summer to help you channel Audrey Hepburn and Bridget Bardot effortless french riviera looks. Enjoy!!!
Old Hollywood Way
Protect for hair from the sun and wear your scarf old Hollywood way. Fold your scarf in half, place it loosely over your head, then knot it under your chin. Choose one in bold color, or bold geometric print and wear it with all natural beige outfit.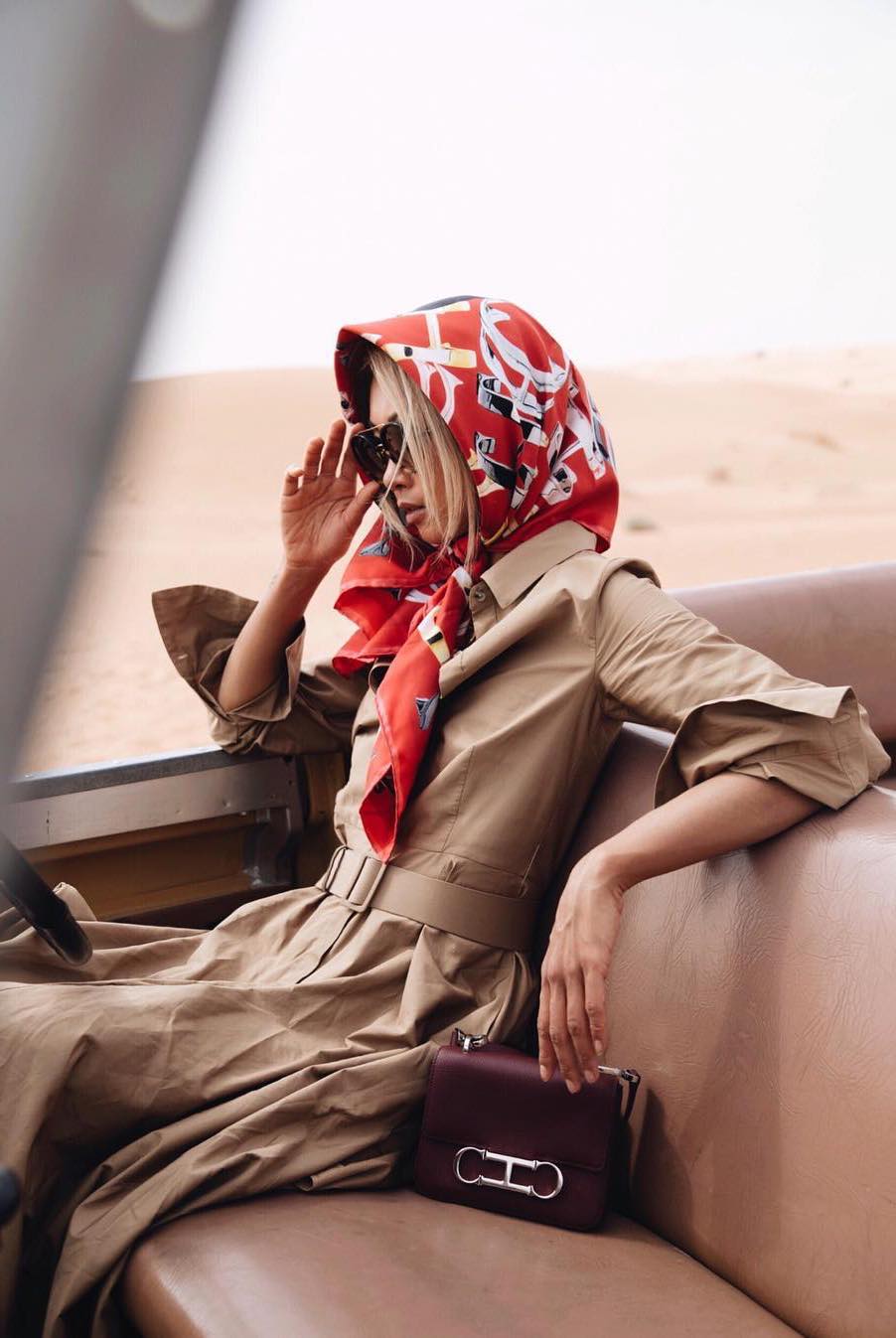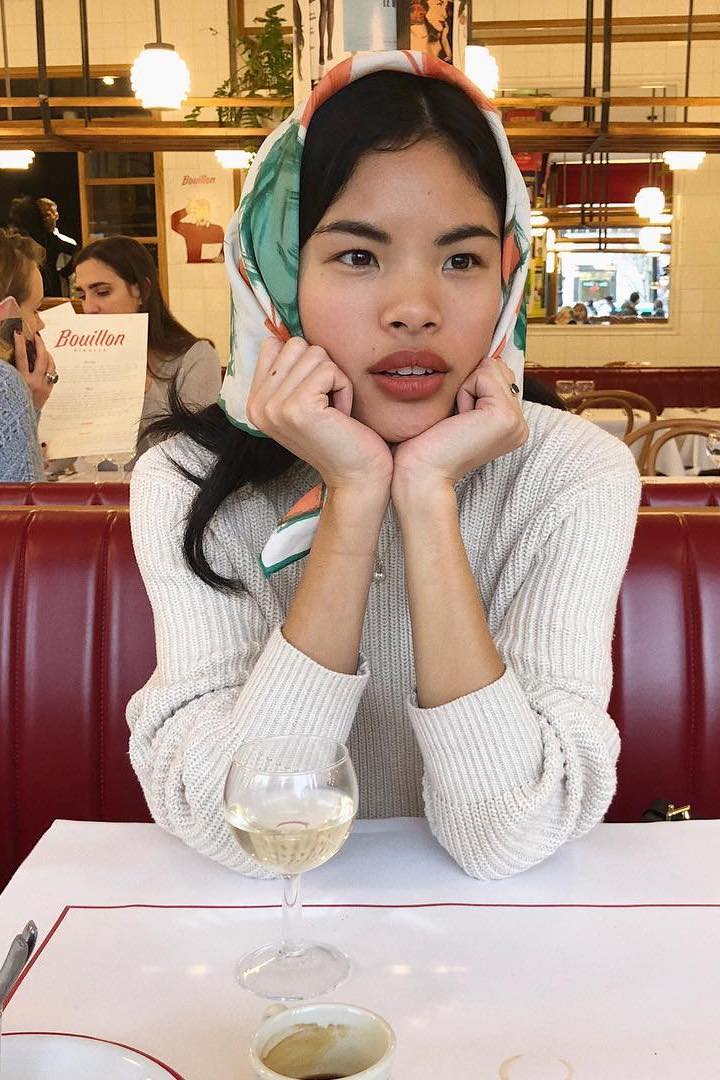 ---
Tie a ponytail knot
Low or high, tying a simple knot around your ponytail and letting the ends hang out in the back it's an easy way to add volume and length to your ponytail. Gold hoops, your favorite summer uniform and you are ready to go in minutes.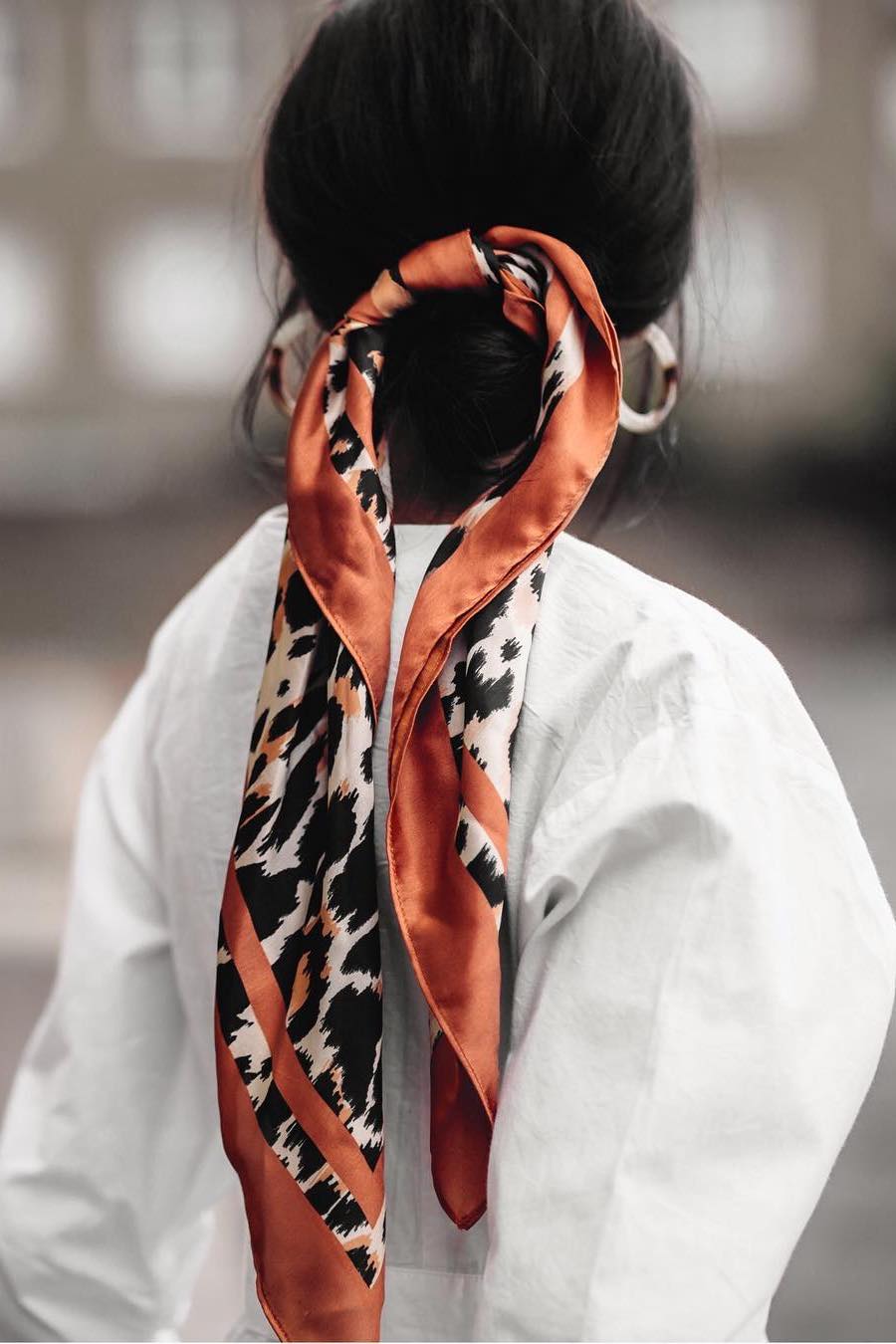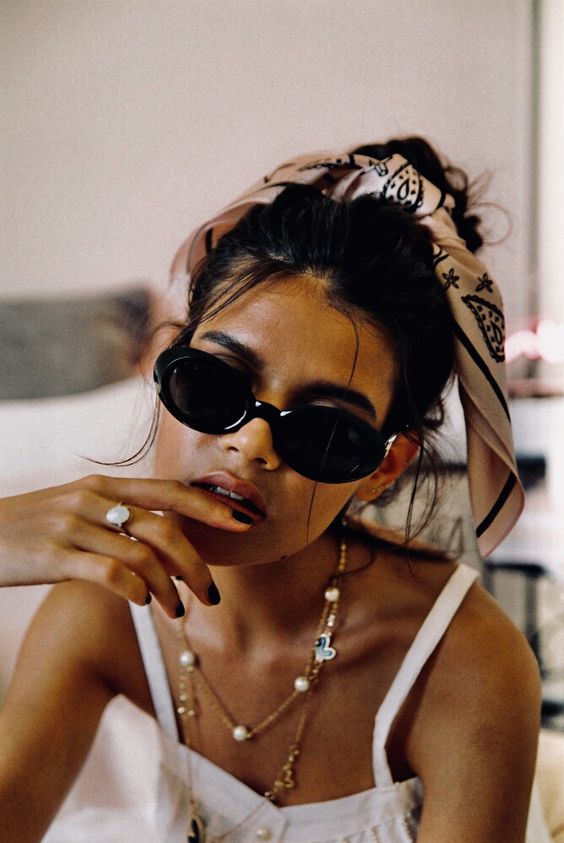 ---
Make a headband
Headbands are in, and making one from your scarf is easy. First, fold or roll the scarf then secure the scarf over your middle parting and tie under the nape of your neck, to make it more fun add a criss-cross on top or a little bow. The headband looks great with any hairstyle or length so if you have super short hair and love hair scarfs this is perfect for you.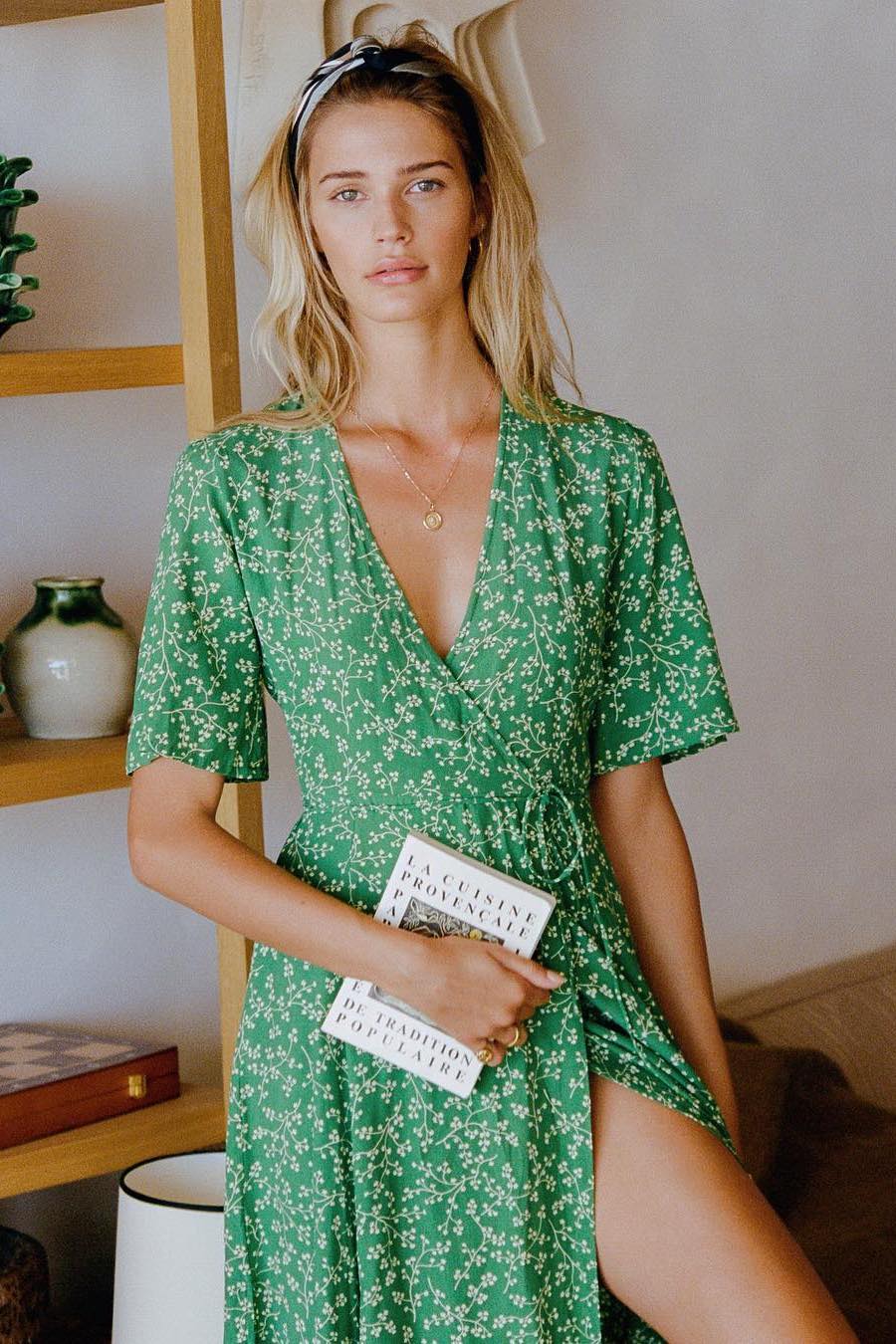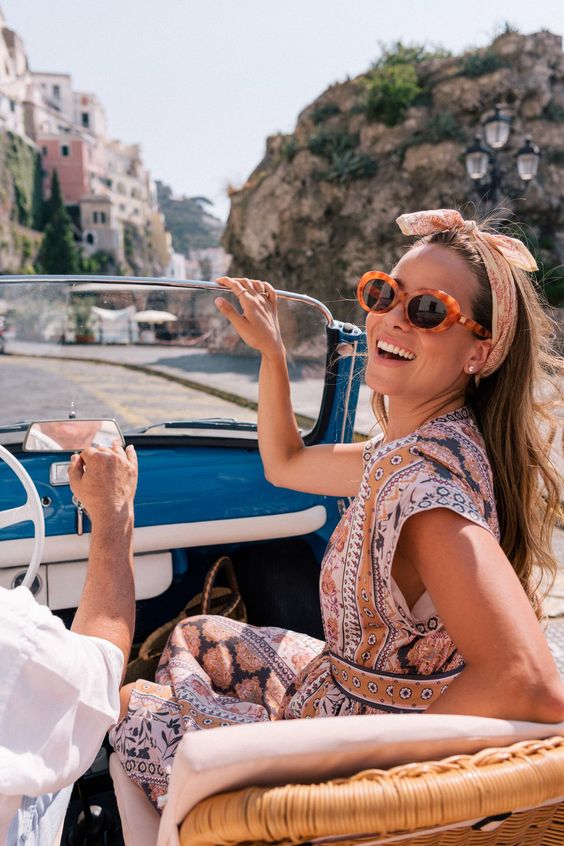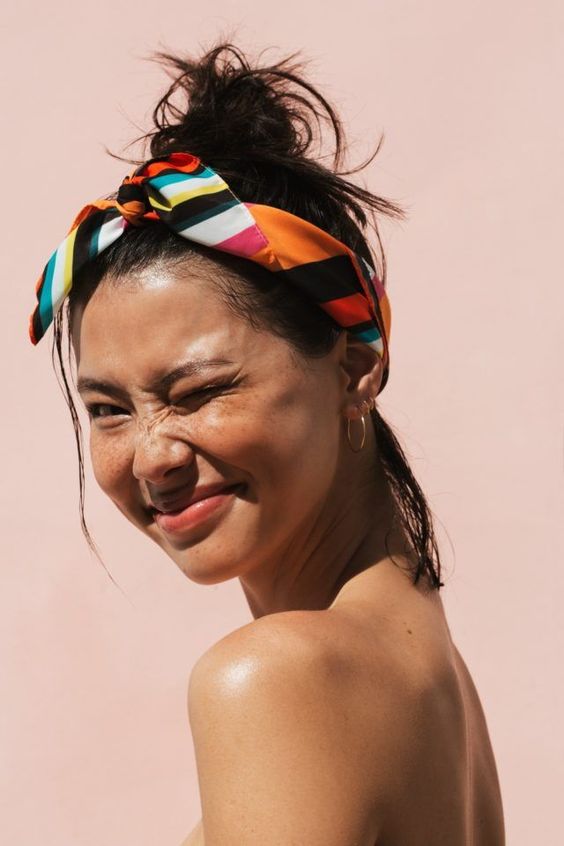 ---
Italian Headwrap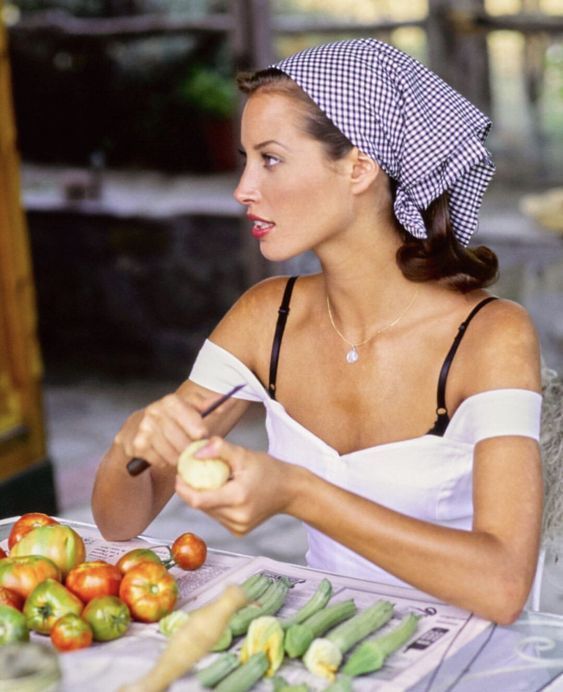 We are in love with this Christy Turlington Vogue shoot from the '90s wearing her headscarf "Italian" way. It's simple and chic and you can do it in a minute, just wrap your scarf with the ends at the nape of your neck, letting them down your back. Voila, Italian chic! Plus, no one will know you're rocking third-day hair under the chic headscarf.