Now when I'm in my 30's, I'm making more considered purchases and fewer impulsive ones. Yes, my style is always evolving, but these days, I opt for classic pieces that I can wear season after season, plus things I know will work with my existing wardrobe. And it doesn't get more classic than an oversized button-down shirt. I have five in my closet and I wear them on repeat. Belted, layered, worn with a blazer or amped up for the evening with sequins, it's the year-round, hard-working hero every wardrobe needs. It's my number one choice for those days when I have a full wardrobe and yet have nothing to wear.
Still, searching for the perfect style? Consider this tree step guide to how to style your oversized button-down this season – and invest in an option that will last.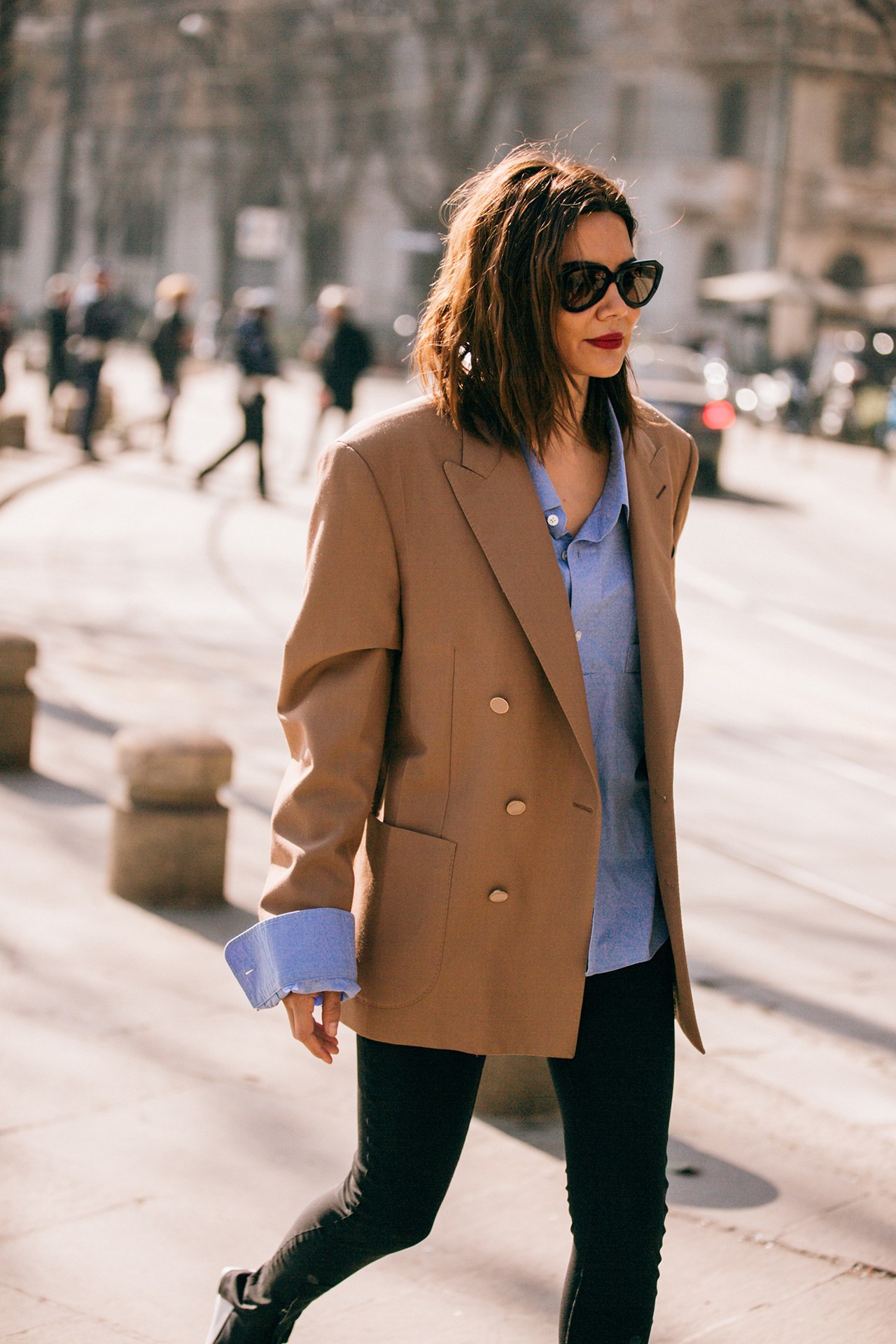 1
Searching for a classic oversized button-down? Colour is always key, don't get side-tracked by what color and styles are trending, this piece needs to fit your wardrobe for seasons to come. Consider classic colors like a subtle double pinstripe, white or light blue. And yes, you can own three white shirts just because the color is identical doesn't mean the style needs to be. When it comes to fabric, to ensure longevity and optimum wearability, opt for quality fabrics, such as cotton and linen, which are more durable for day-to-day wear than silks.
2
A great oversized shirt is the ultimate layering piece. For an elegant yet up-to-date styling, beat the cold by pairing your oversized shirt with a roll neck underneath. During office hours go bold with your blazer and opt for a pop of color to create a graphic contrast. For a more casual setting pair down your button-down shirt with an oversized cashmere knit leaving the sleeves to peek and straight-leg jeans to add polish to your off-duty style. With choosing simple garments, styling is the key to making your pieces feel fresh so make sure to finish your look with some statement heels and jewelry to make the look feel more put together rather than lazy or sloppy.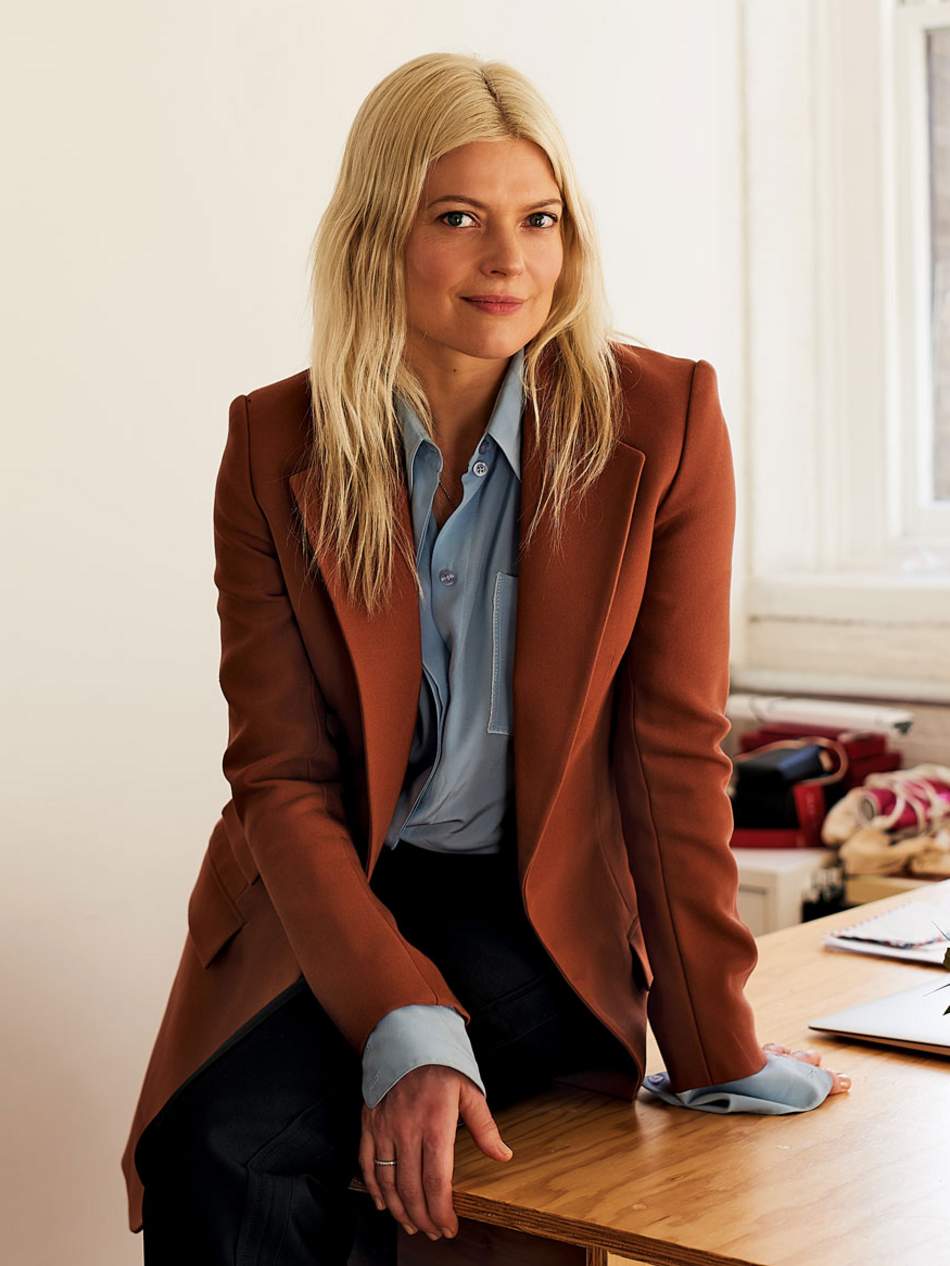 3
Choosing on-trend pieces to accessorize your shirt will inevitably transform the overall effect.
For more fashion-forward looks, team yours with some androgynous pants and kitten heels, or with an ultra-short skirt and combat boots for a cool after-dark look, no tucking needed. Button it up to the neck and add statement chunky jewelry, or leave it slightly undone revealing a peek of a lacy bra.
Sometimes the best way to find those oversized androgynous proportions is to head straight for the men's department. Two of my favorites are roomy linen shirts that I've got from the men's section at the Massimo Dutti and Uniqlo. If your favorite is long enough, wear it solo as a dress with bearly there sandals. If you prefer a little more shape pinch in the waist with a belt.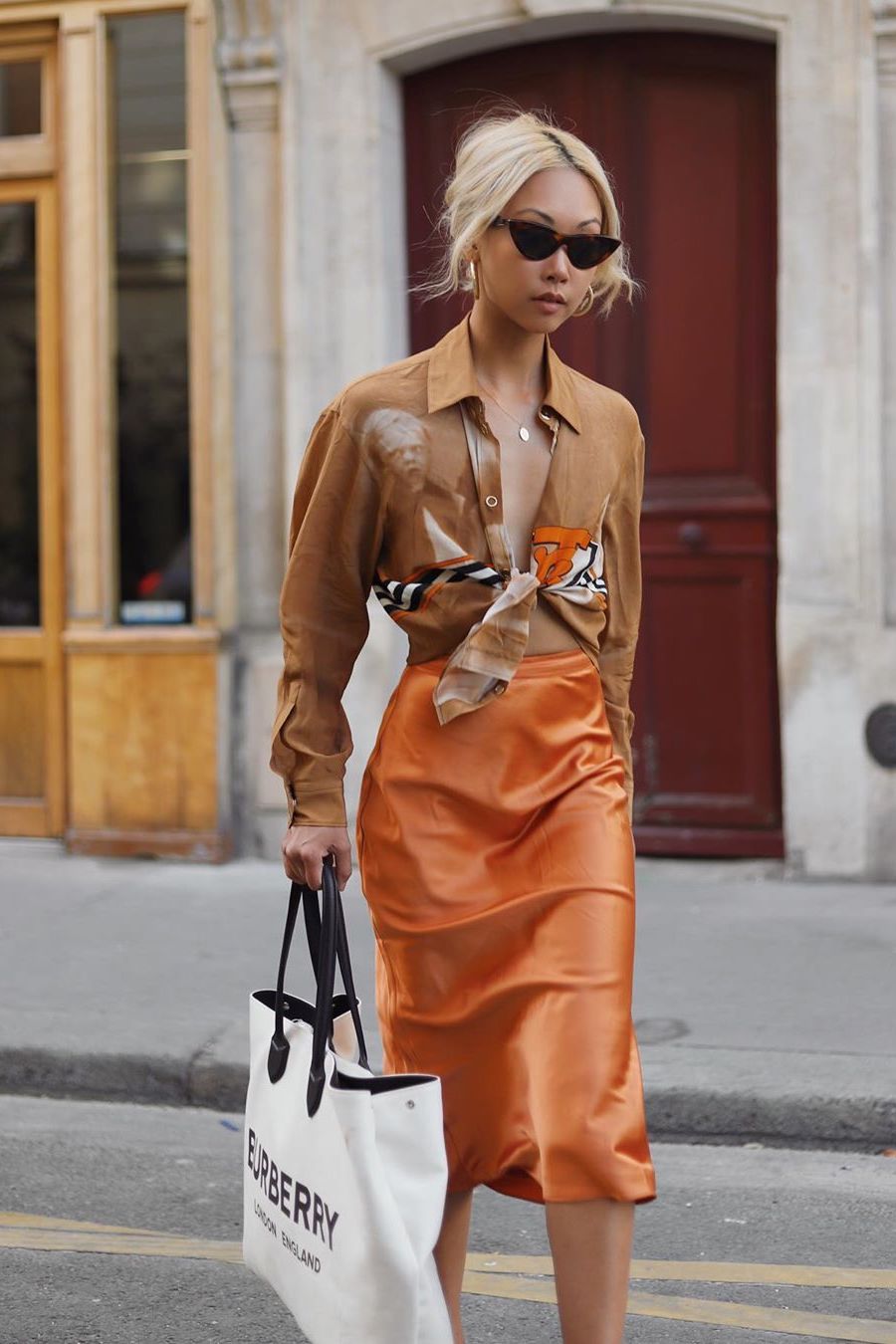 Every year designers put a spin on button-down shirt attempting to combine the need for everyday practicality with avant-guard prints and details. If you're feeling experimental don't totally shy away from the idea of bolder on-trend pieces, like this printed Burberry shirt that Vanessa Hong is wearing. It's perfect for the evenings, dressed up with a luxurious slip skirt and a pair of barely-there strappy sandals for the right amount of sexy. Whatever the time of year, oversized shirt it's a fail-safe choice and infinitely versatile day-to-night piece.