Go velvet with one of the building blocks of your wardrobe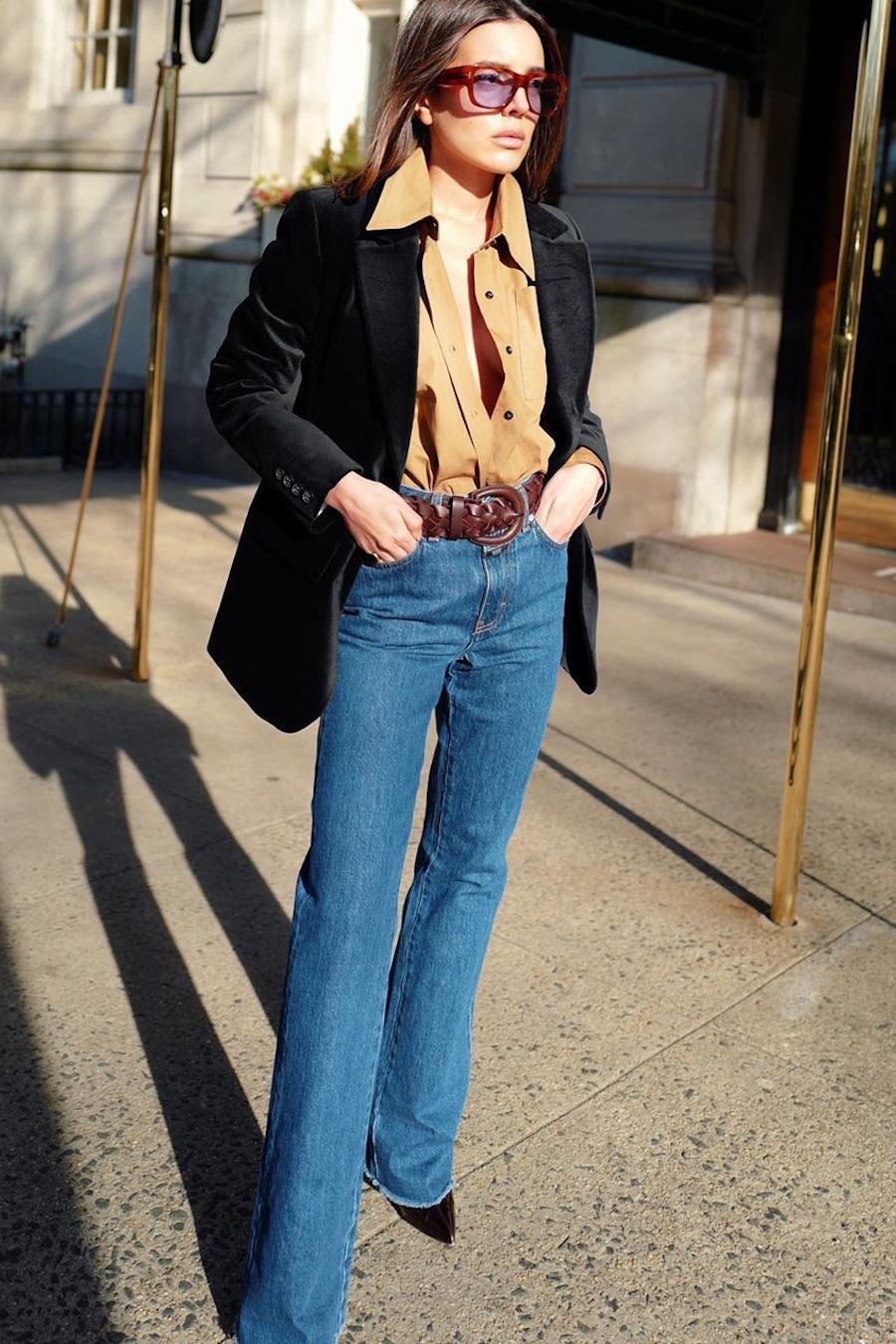 Velvet blazer does the job of both everyday and special occasion outerwear. A basic black one will spice up your work looks and make your weekend jeans choices extra special – regardless of the season.
For a '70s inspired look that resides in the sweet spot between luxe and practical follow Sarah formula and treat your velvet blazer as you would any statement piece, by pairing it with sleek basics like a crisp button-down, flared jeans, and '70s inspired sunnies.