These days, the blazer mantra seems to be: bigger is better.
Whether you're looking for a way to jazz up your little black dress for your next date night or simply looking for a way to up the ante of your ultra-short leather skirt, an oversized boxy blazer can be a clever stand-in for one of those statement coats and perfect coverage for your ultra-short choices.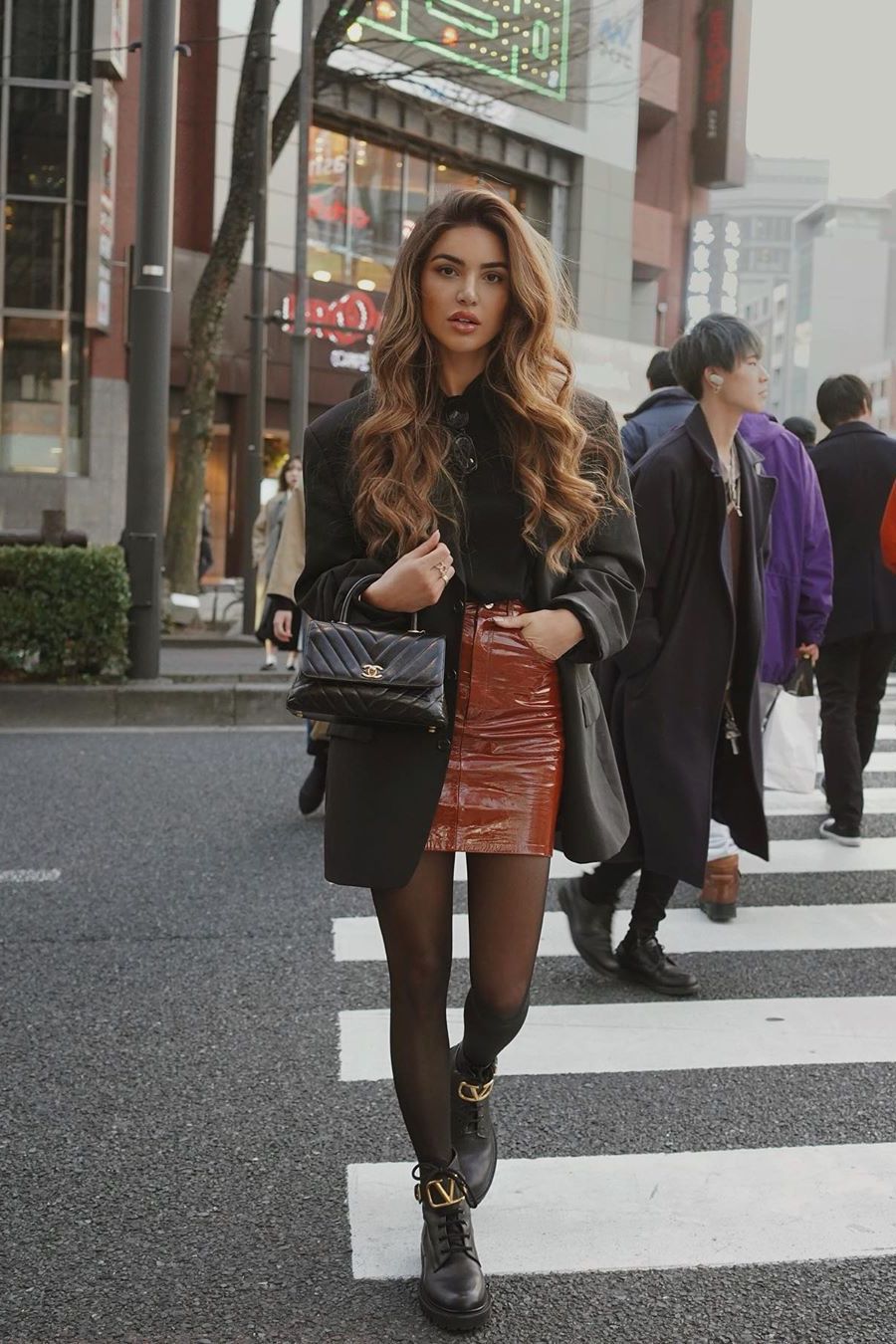 Funk up a simple black t-shirt or black turtleneck, and pair it with hip, daring masculine blazer. The turtleneck keeps the look feeling grounded, and there's something effortlessly cool about opting for a leather skirt in an unexpected neutral like warm brown, too. Such a great everyday look for warmer winter days.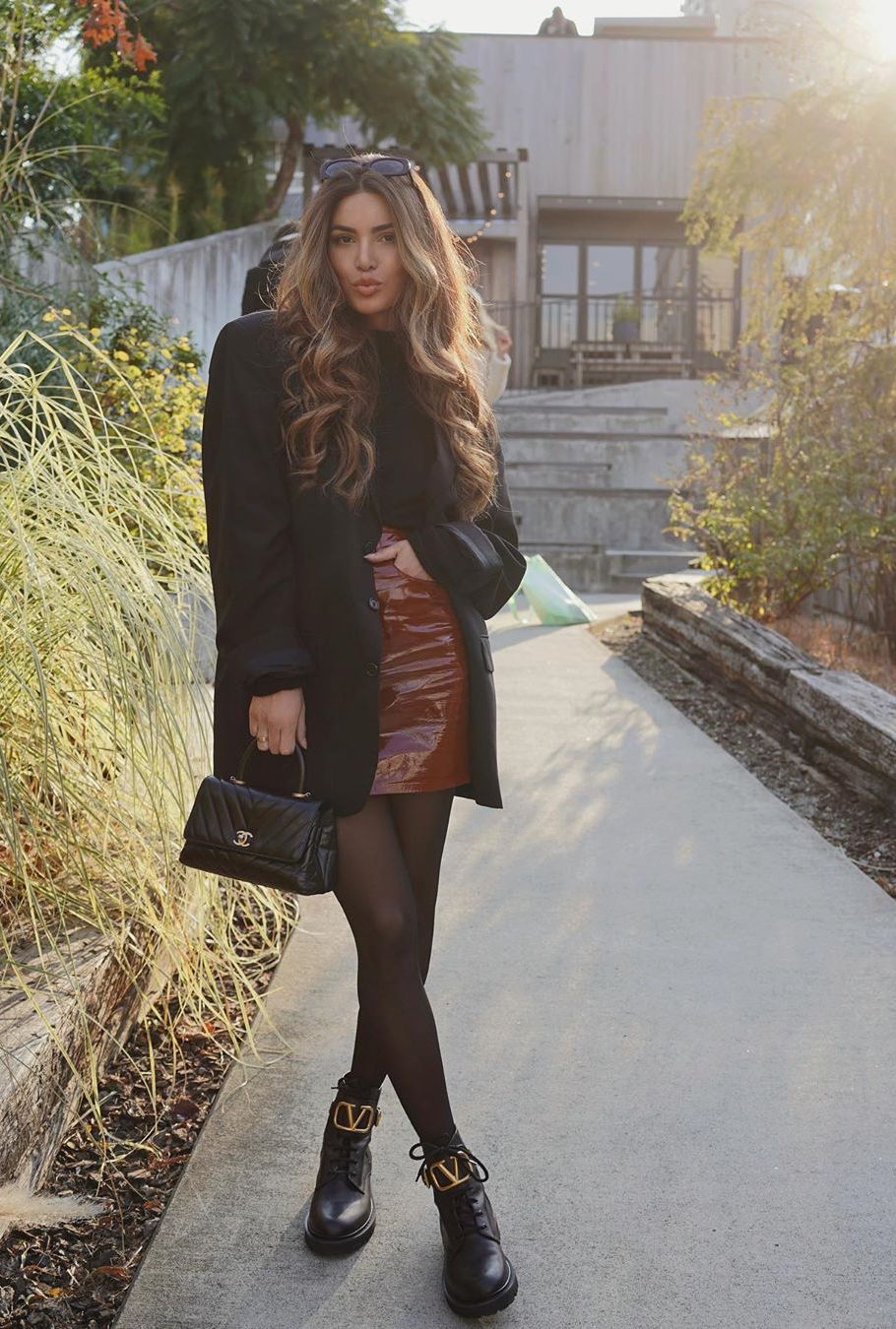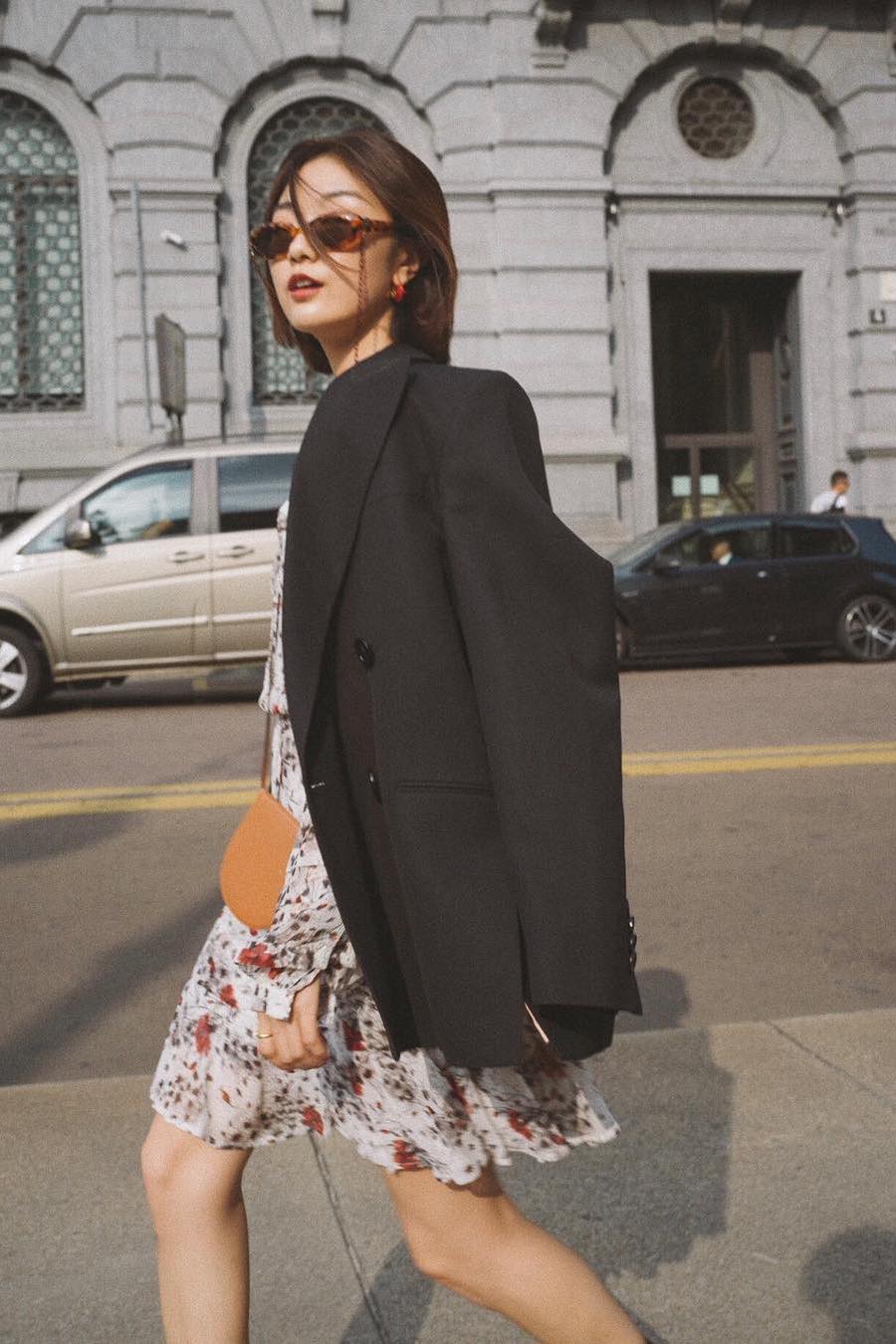 Flowing chiffon dress lands softness to a dramatic oversized blazer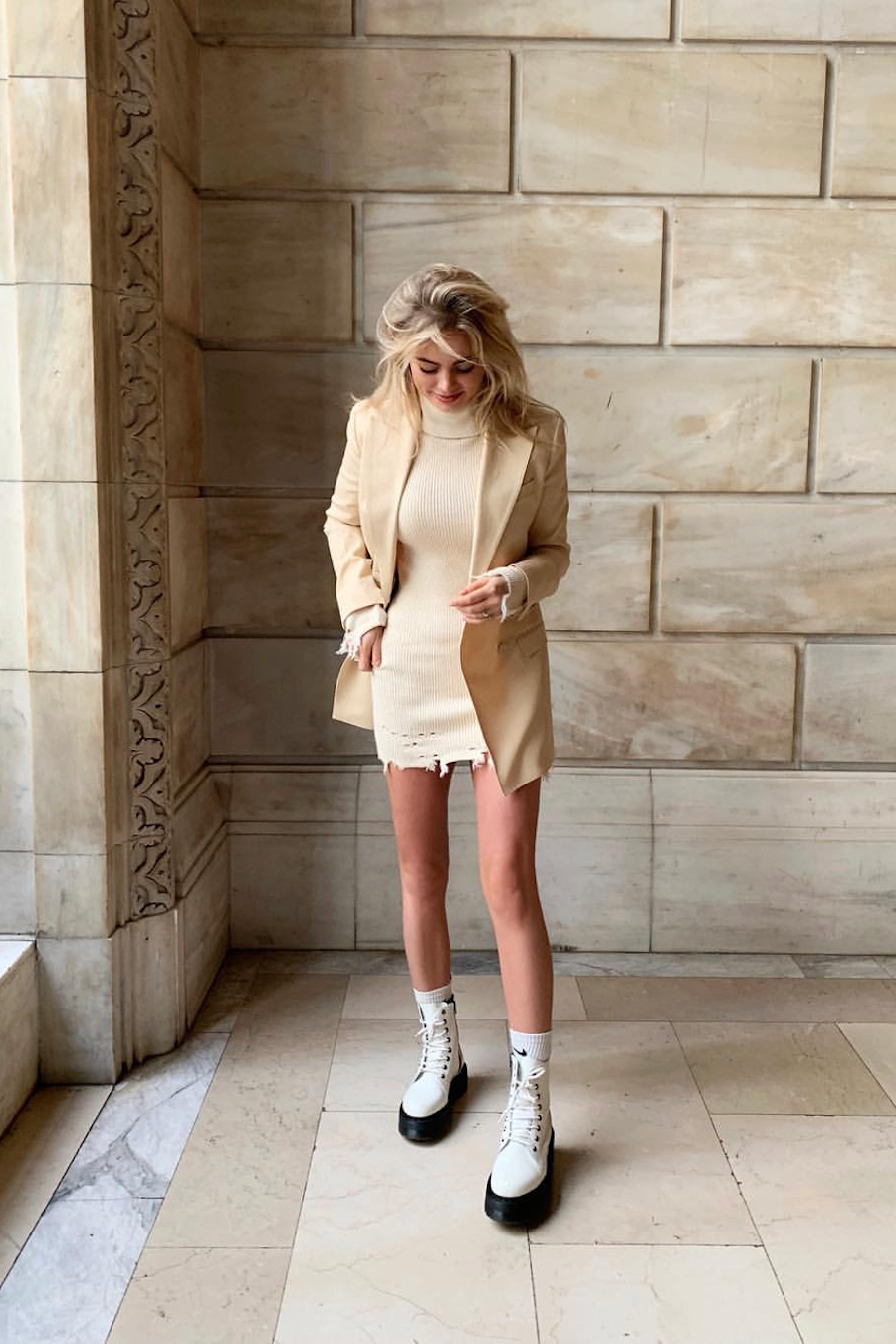 Revitalize a timeless turtleneck dress with ultra-modern boots and Nike socks, match the color of your oversized blazer with your dress to make twice the statement.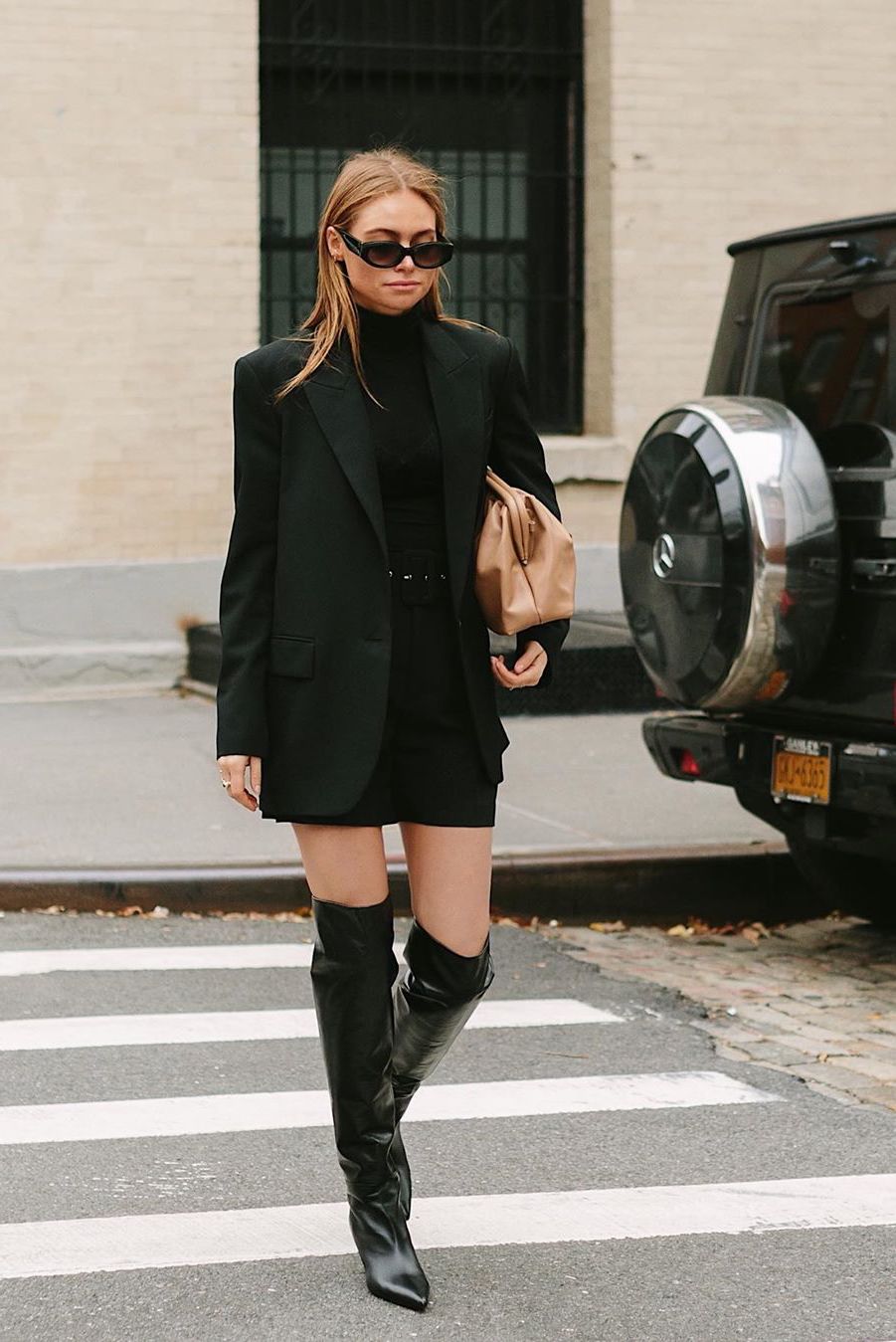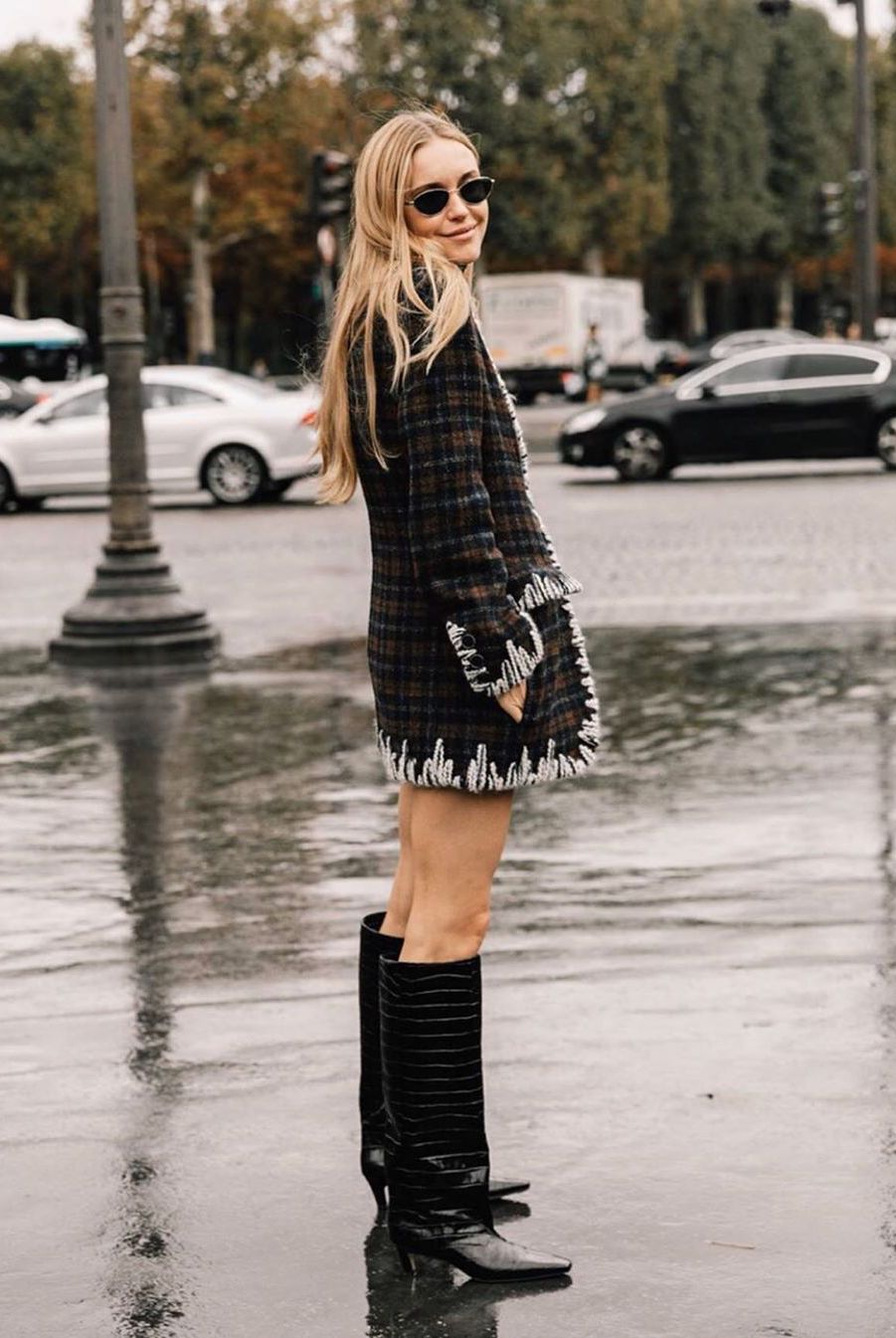 Three decades after they became the must-have shoes of the '80s, a pair of knee-high boots add the glam factor to any outfit instantly. Find ones that are not only chic but that you can actually walk in and pair them with an oversized tweeded blazer and black turtleneck dress for a grown-up take on the trend.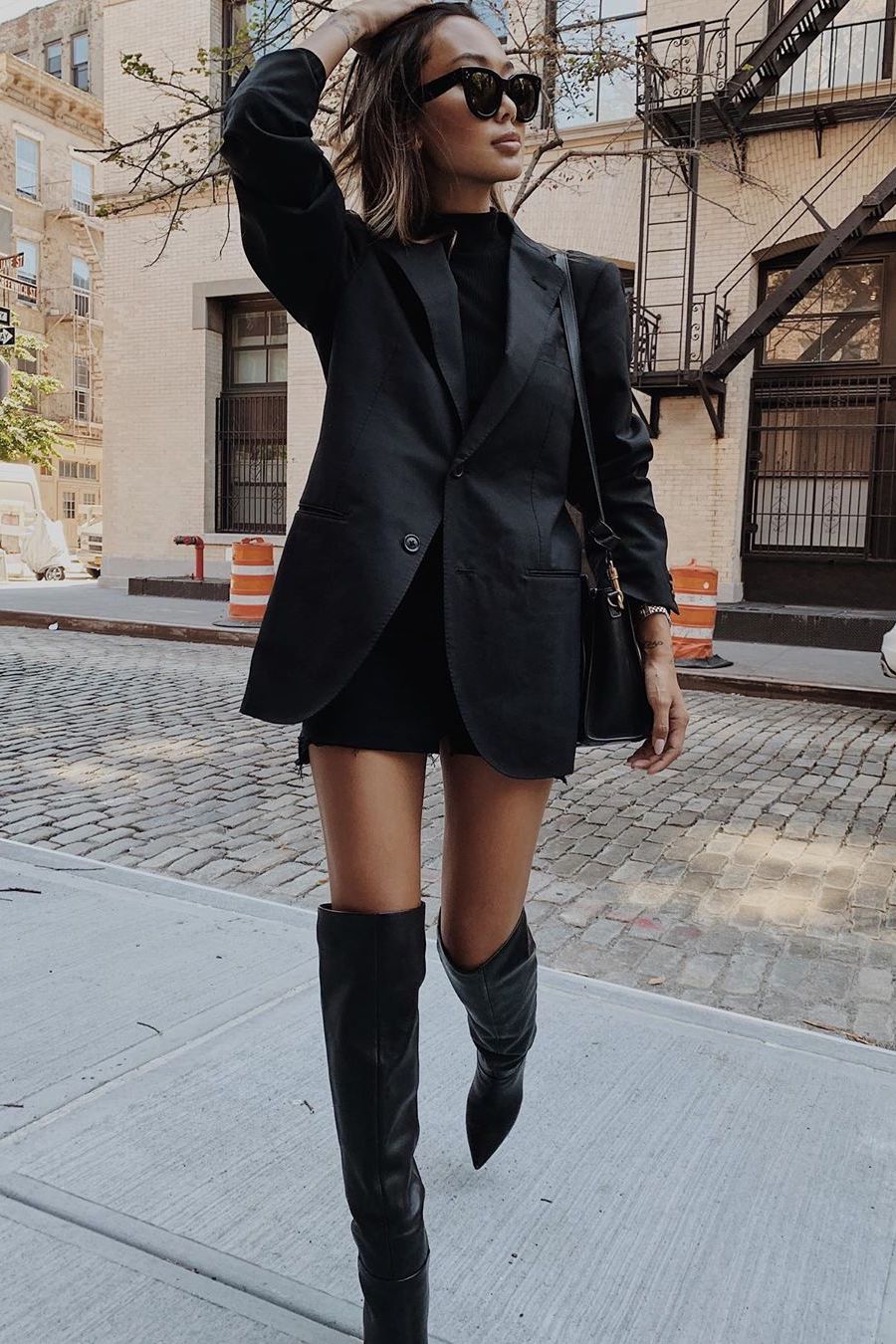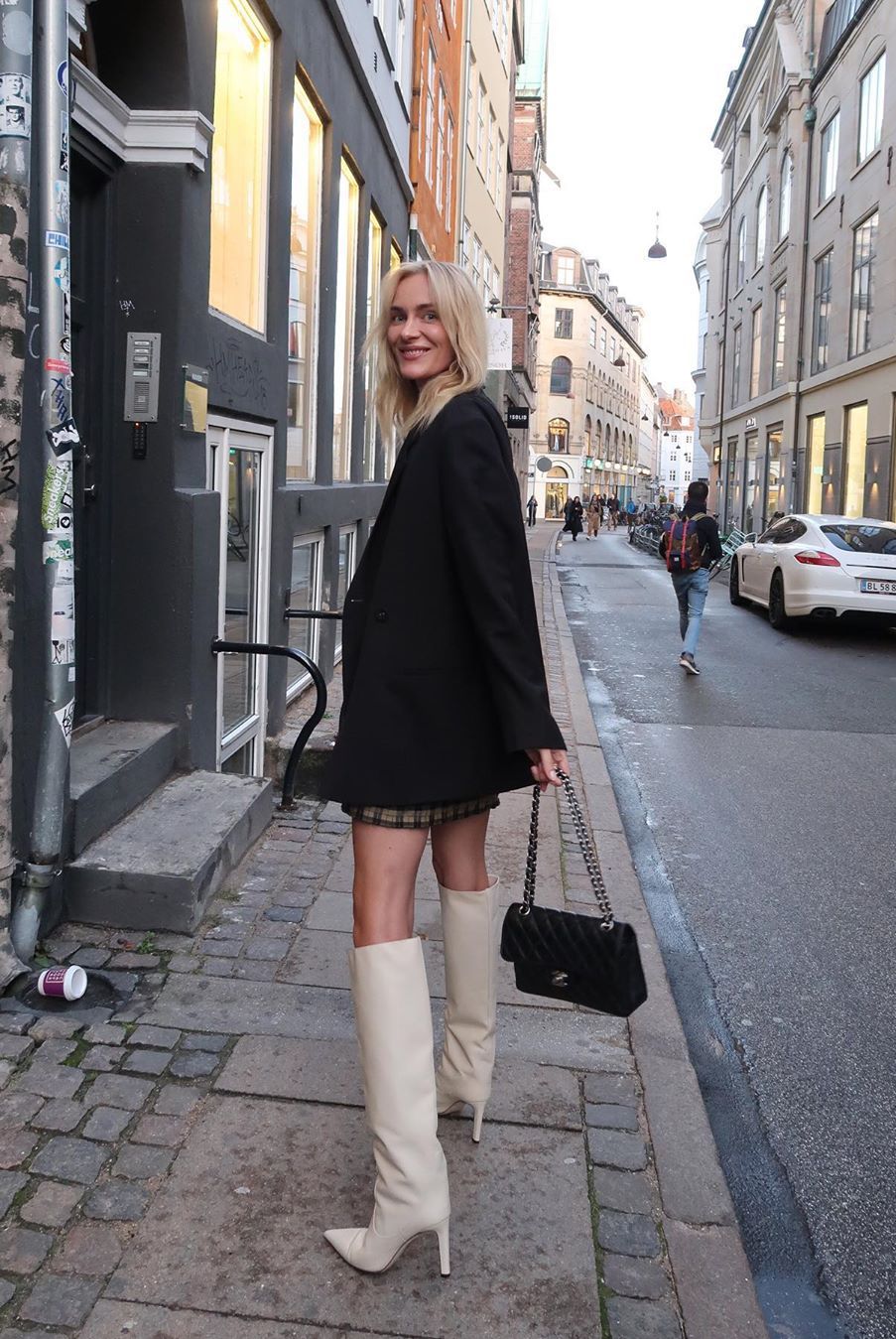 White or pink pointy boots and lady bag is a great way to add femininity to an otherwise boxy piece.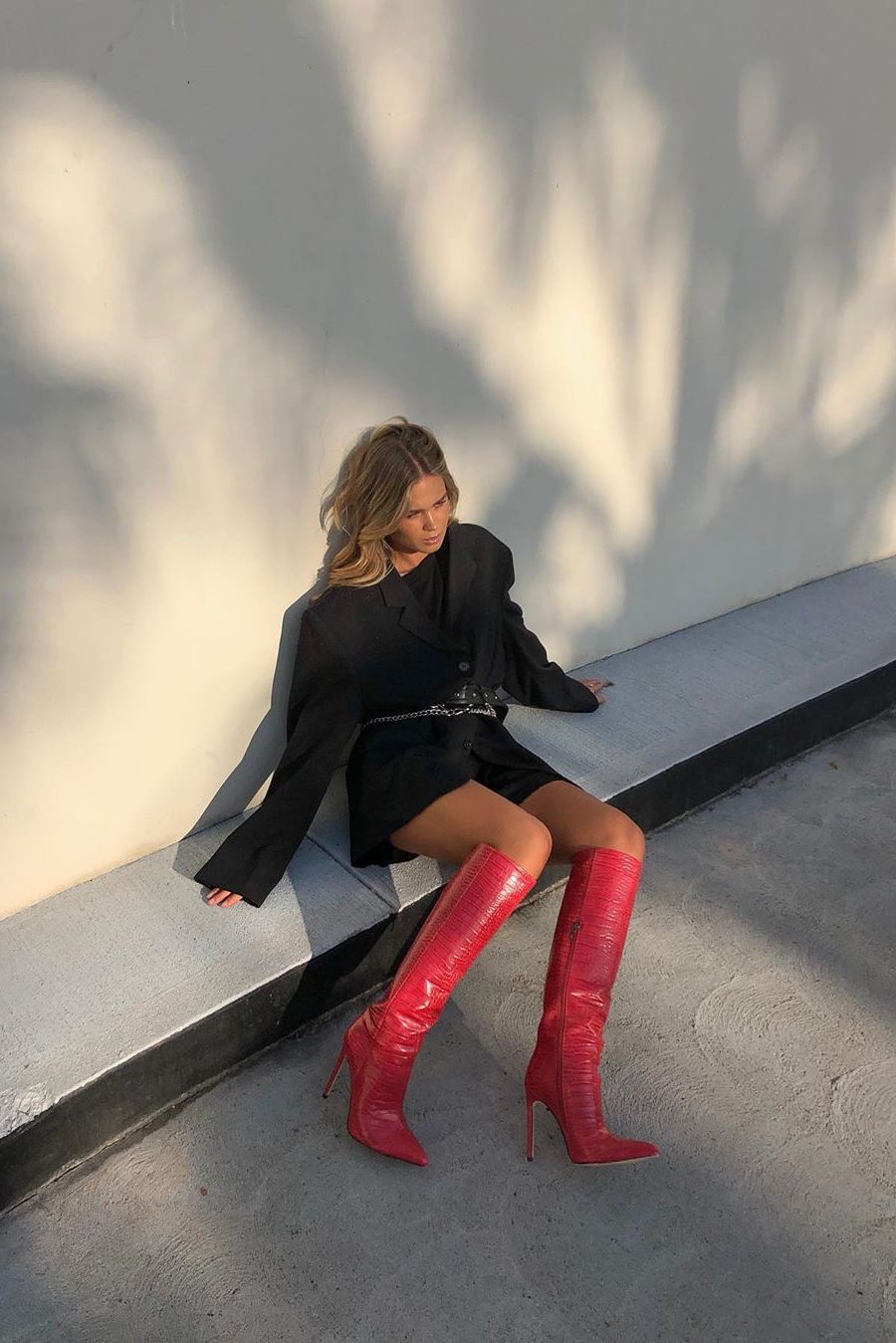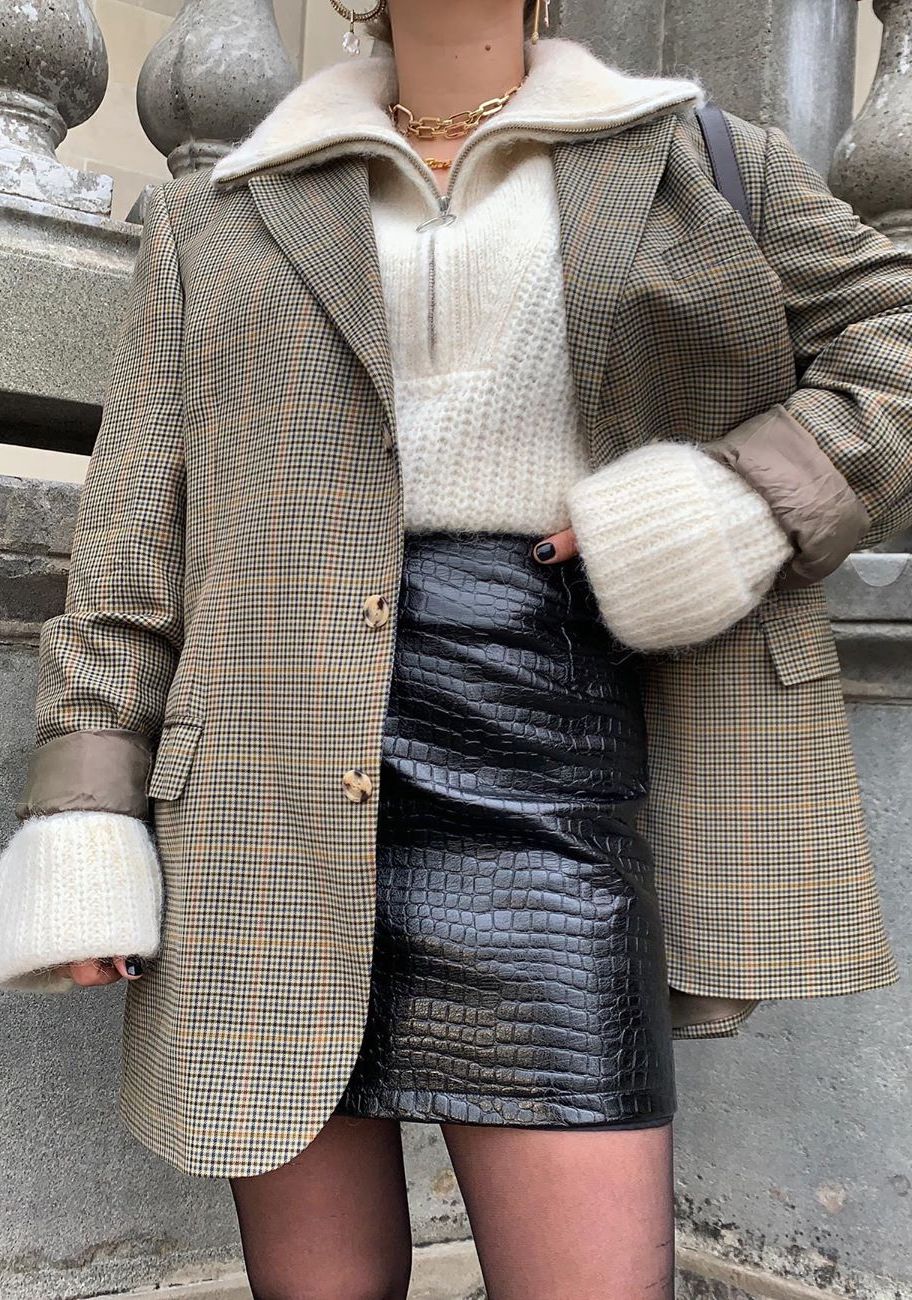 An oversized blazer will always be one of the hardest working pieces in your wardrobe. A black mini leather skirt and warm oversized zipper sweater might be unexpected, but it's a combo that works. Add a lot of jewelry and low heel ankle boots to nail the casual look.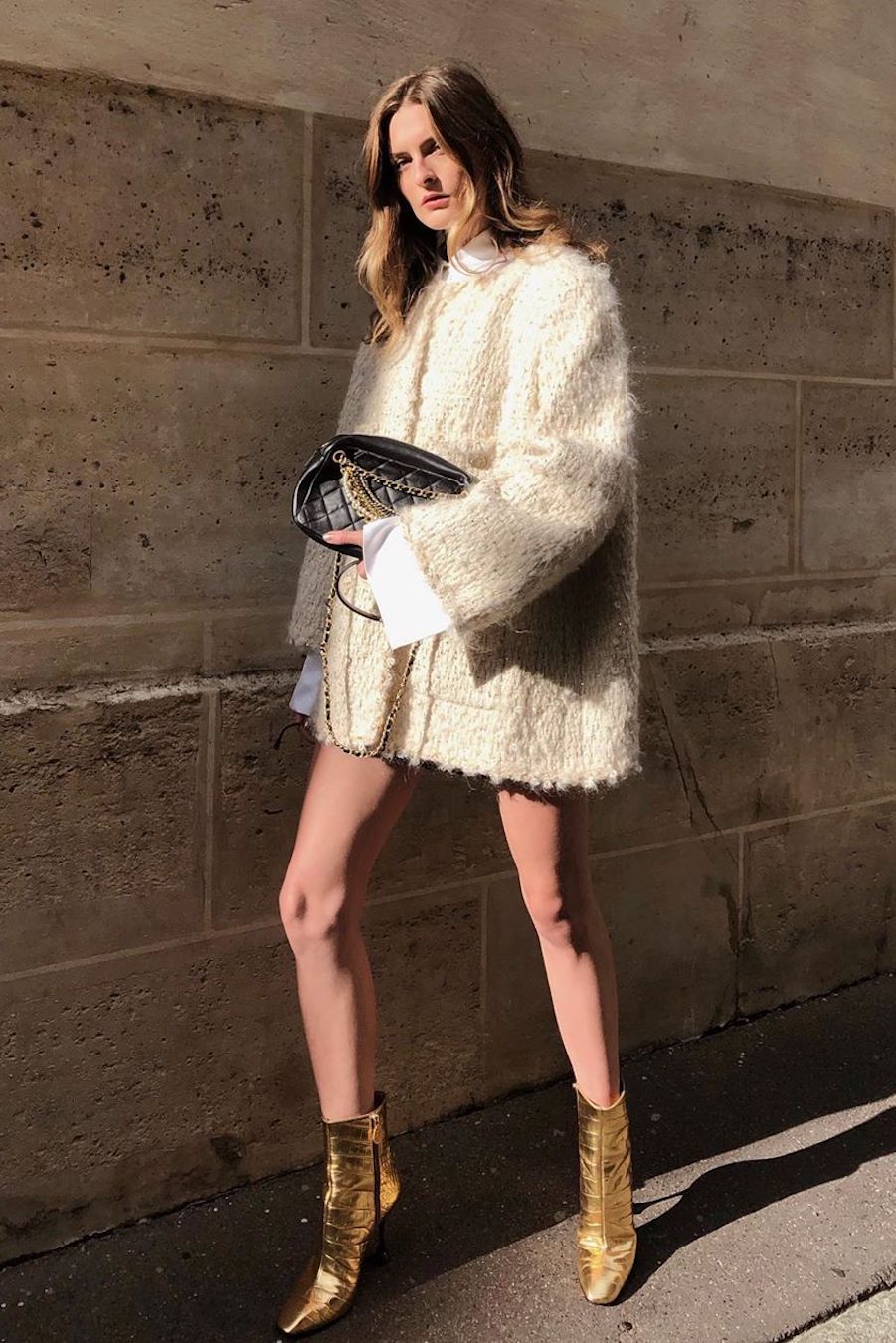 A pair of gold metallic boots may seem intimidating at first but styled with classic fall pieces like a white shirt dress and chunky blazer, they don't feel quite so over-the-top.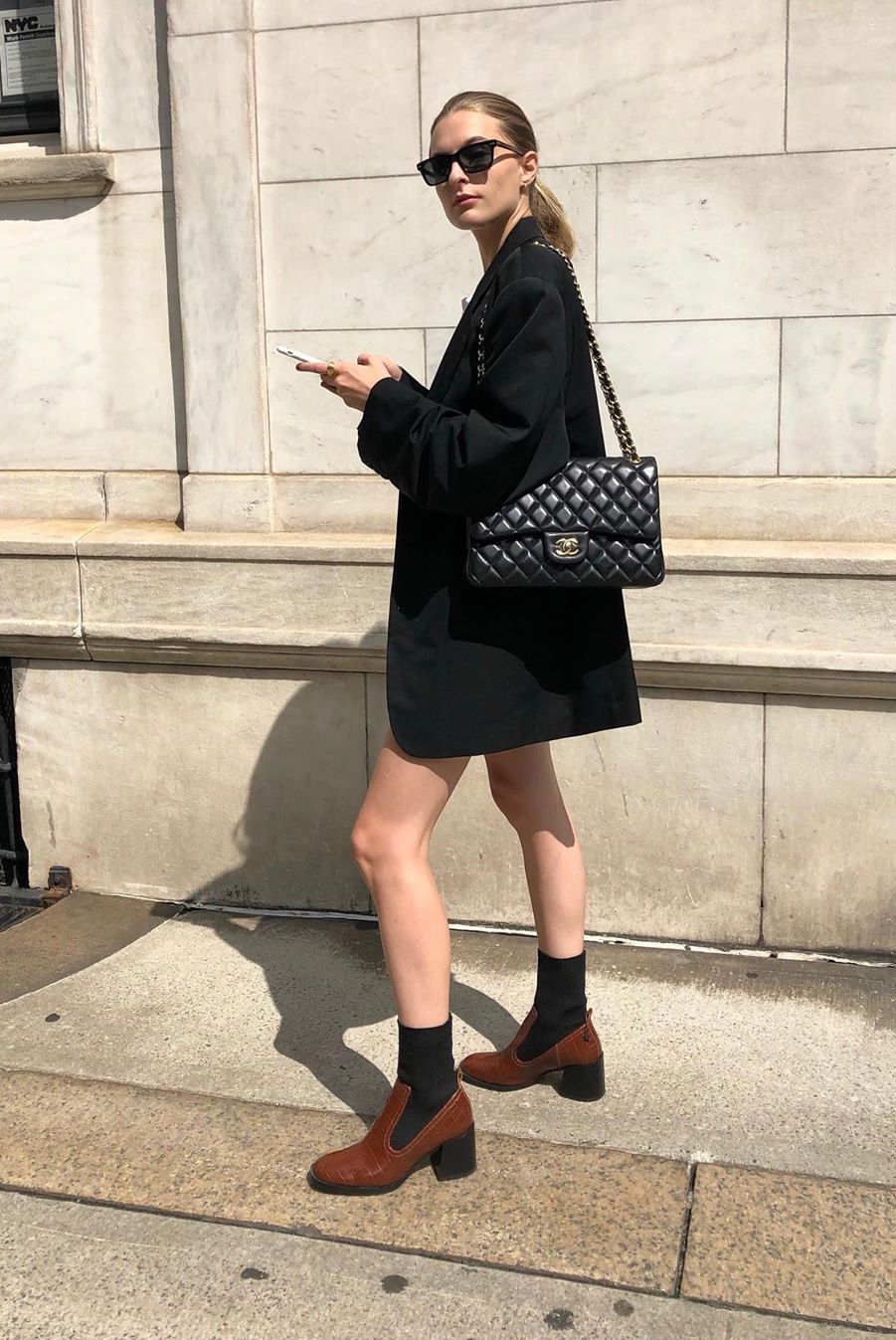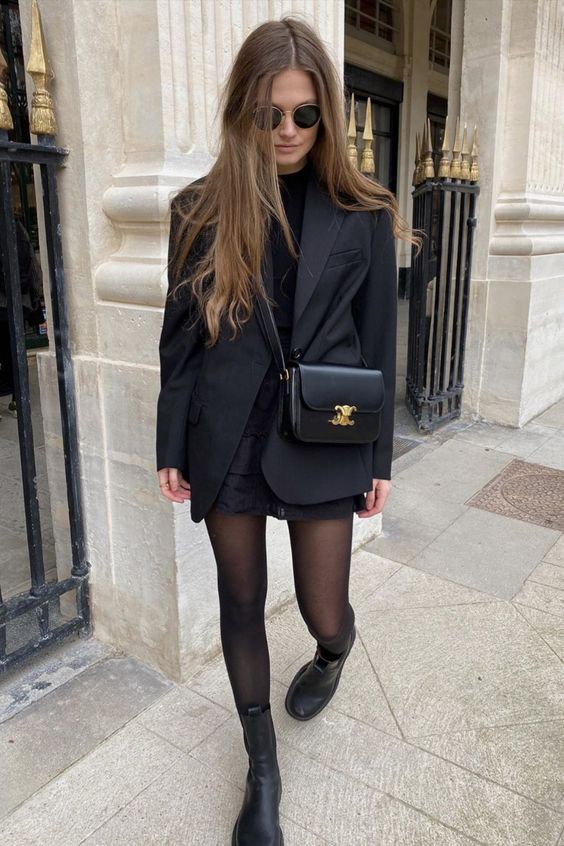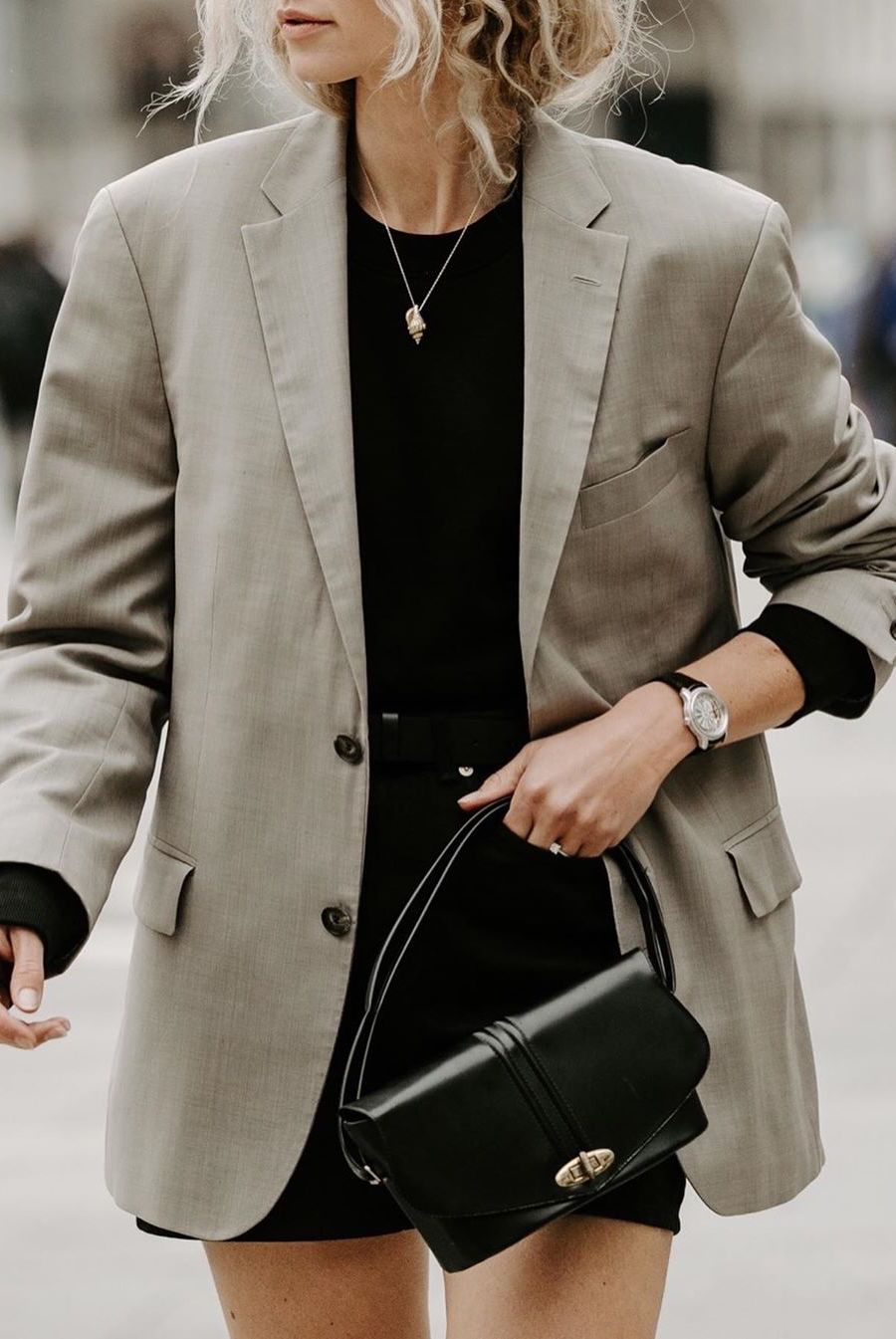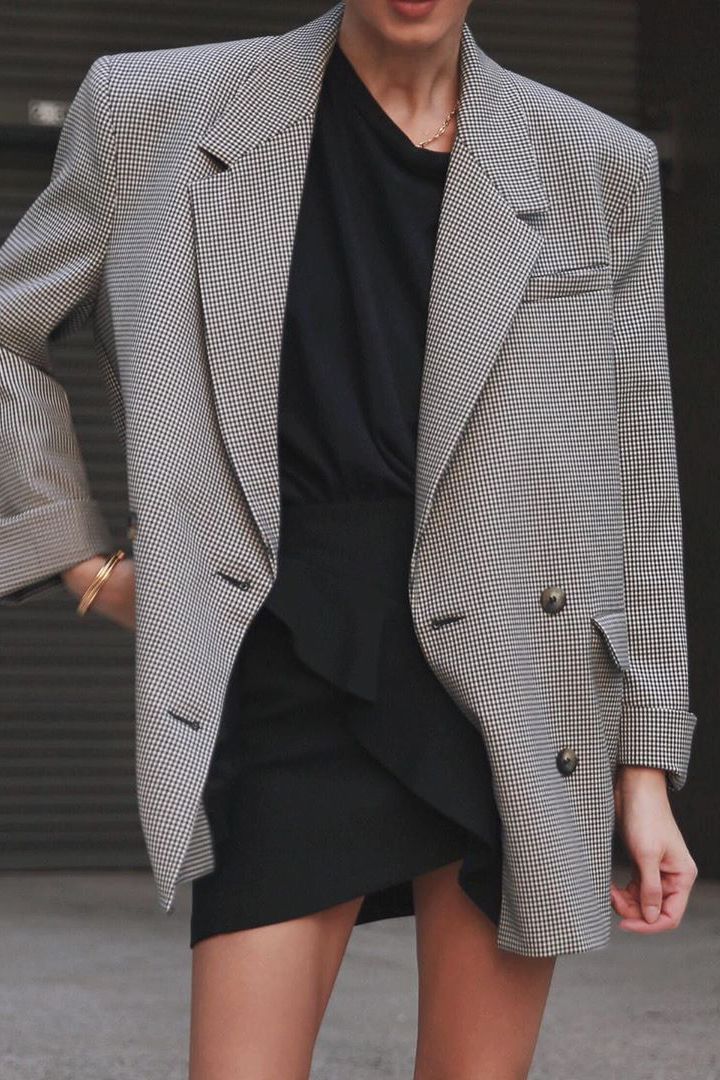 If you don't like the silhouette of a boxy oversize blazer, pull out one of the oldest, most flattering style tricks in the book and cinch your waist with a belt.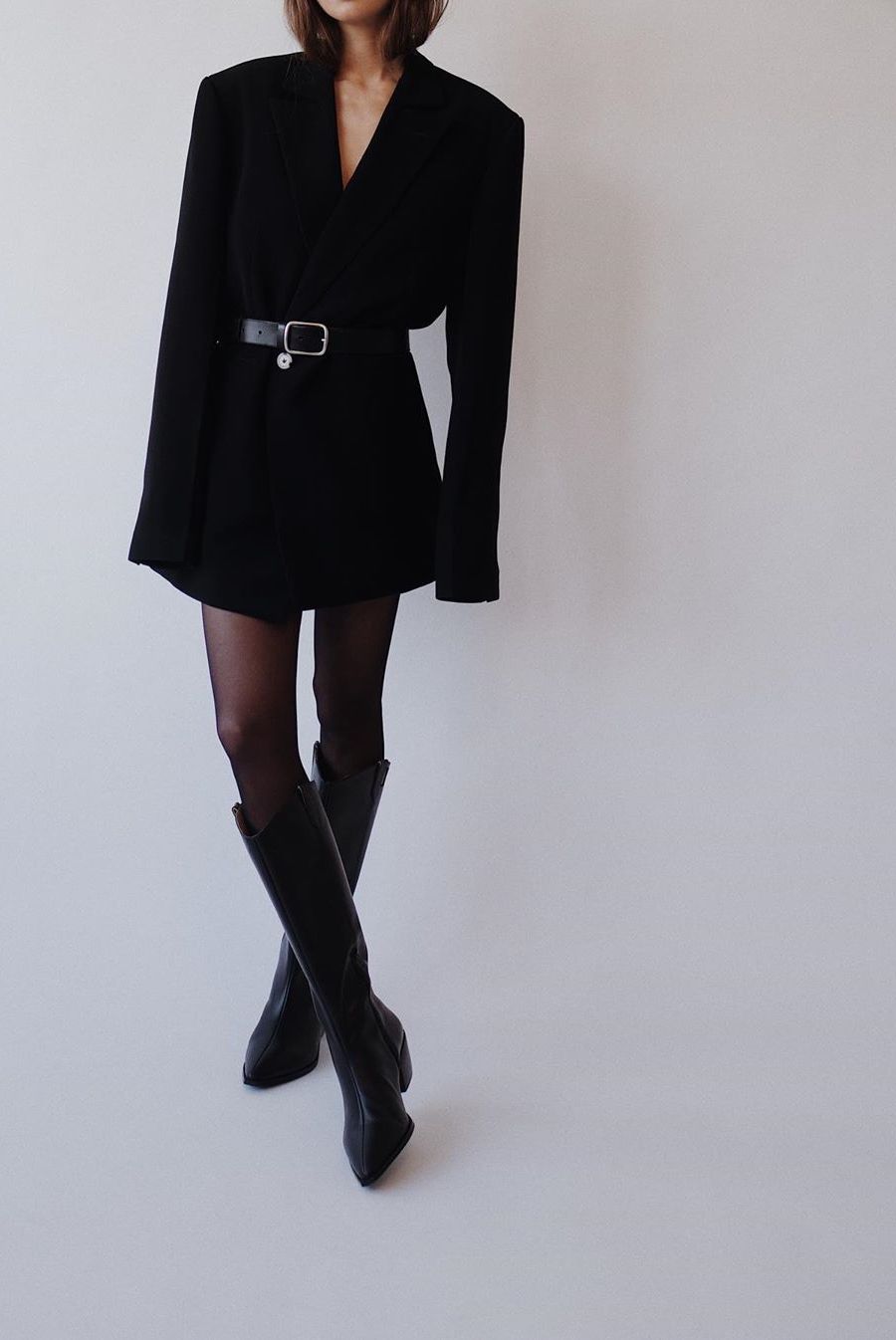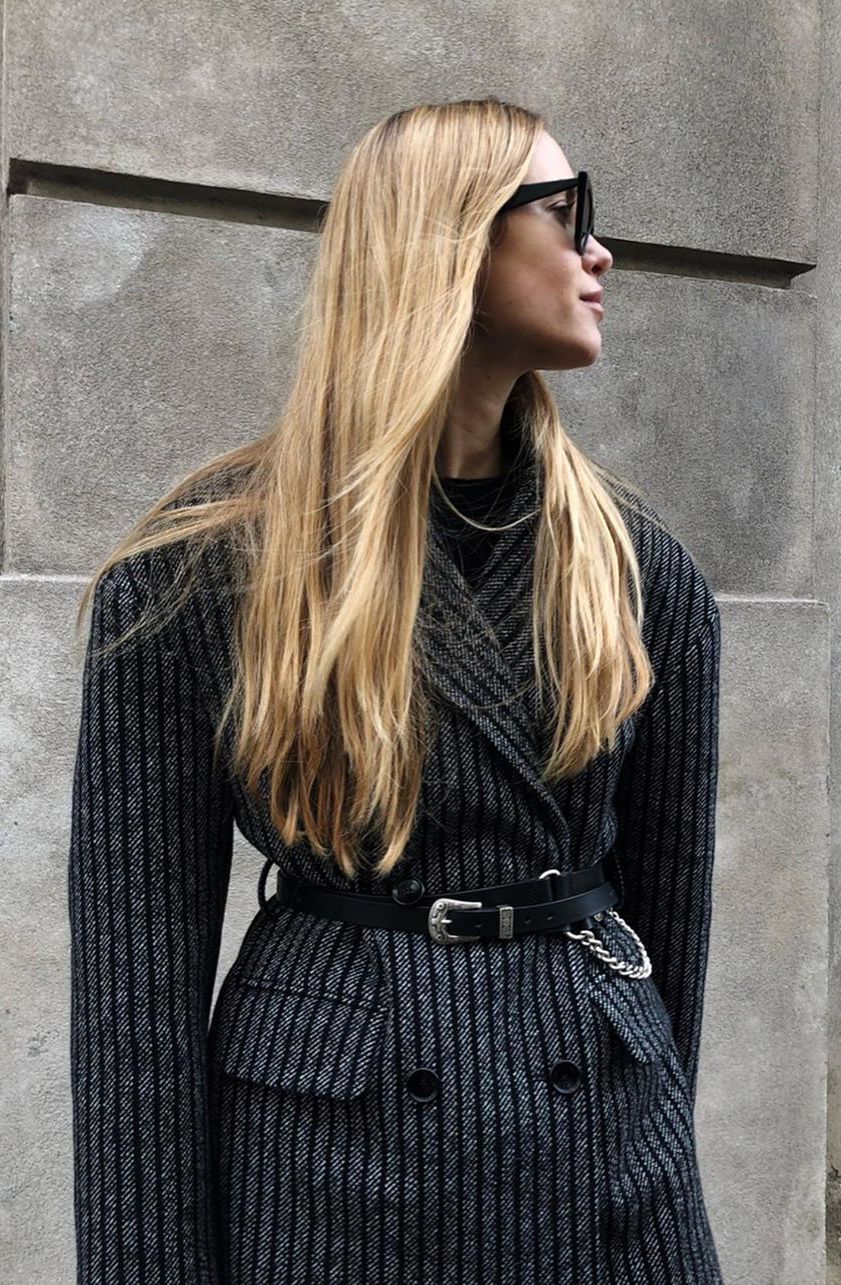 Start with a masculine oversized blazer and fasten your belt in a simple unfussy, relaxed way. Then add some western over the knee boots and a baseball cap to complete the casual vibe. A fanny pack works just as well and puts a sports spin on your go-to boxy blazer, plus it's just so convenient for holding all your stuff.
For an edgy spin on the trend, forgot the standard leather belt in favor of a metal chain style. Complete the preppy-meets-punk aesthetic with a bold plaid blazer and a bulky combat boots. Feeling playful? Layer a black leather shirt under your blazer for extra fun and warmth.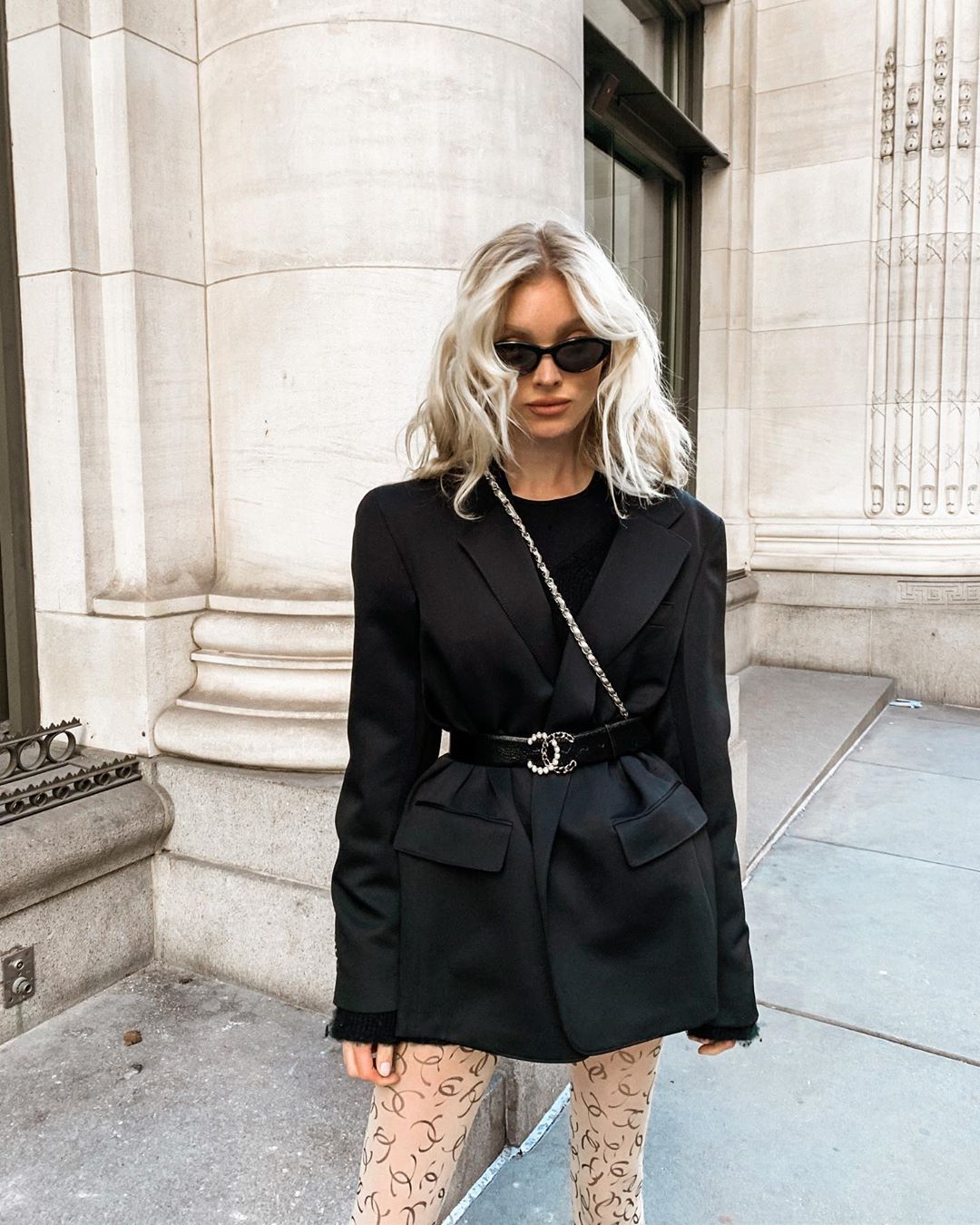 The best way to transition skirts into the cold weather months? With a thick pair of tights. From polka dots to logos, tights with a difference are a doubly-functional way to jazz up your blazer outfit for any occasion. Add interest to an LBD by pairing them with bright tones and sparkles for a playful night-time look.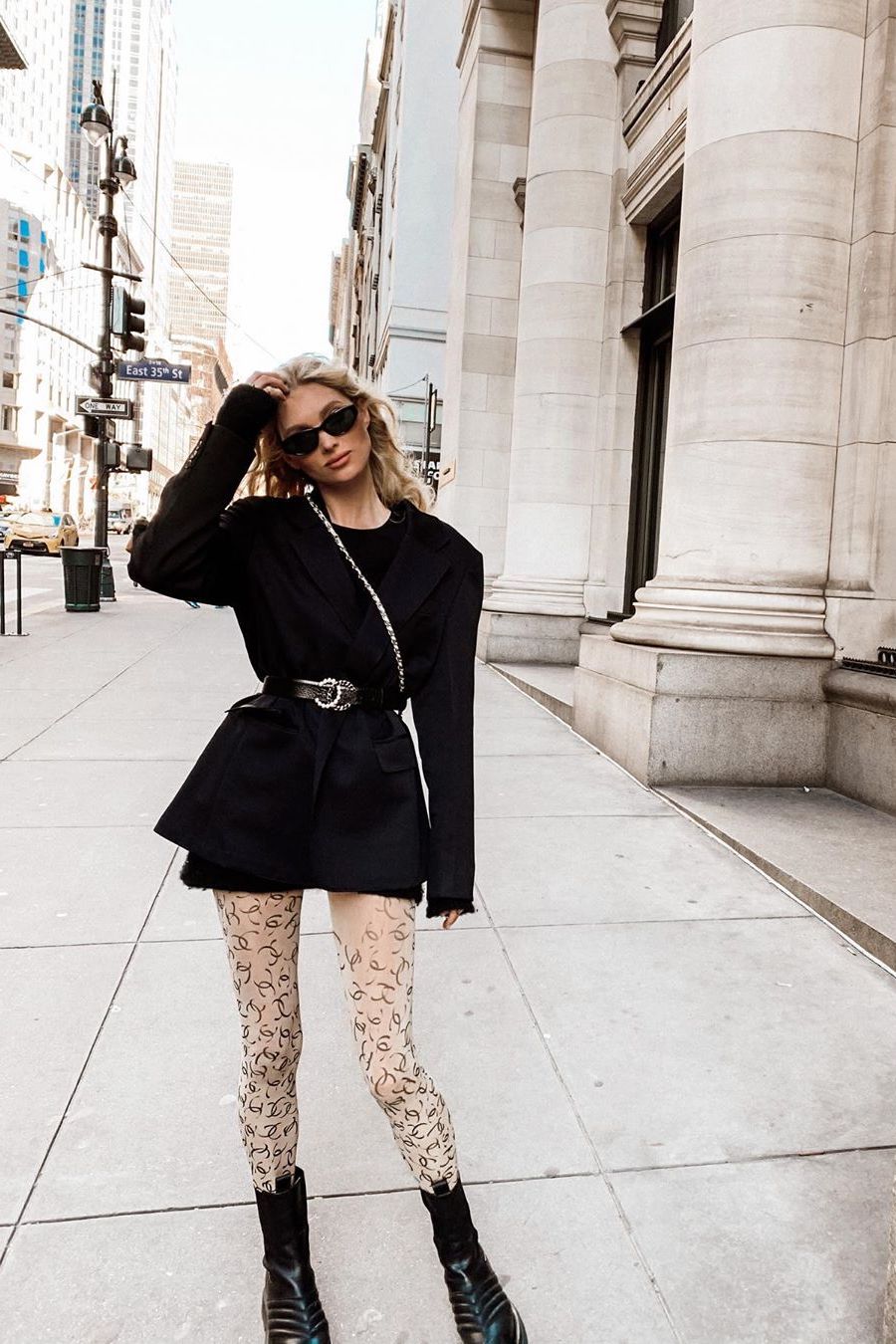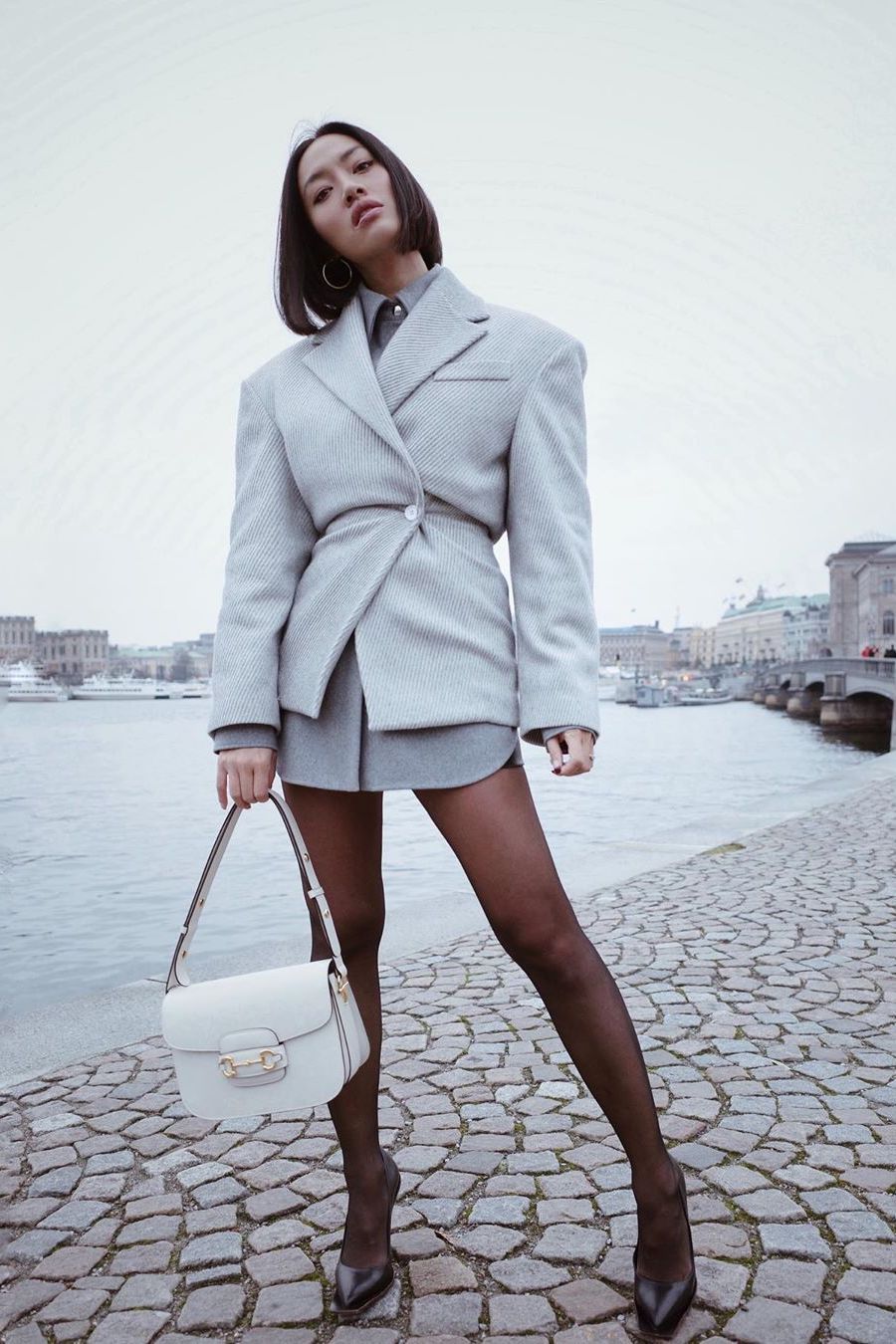 Timeless favorite: the masculine fit shirt. Not only is a great neutral staple to wear in a variety of environments, but it's also easy to freshen up and accessorize for a fun, on-trend ensemble. Opt for an oversized thick shirt like the one above, and then layer it over a mini leather skirt finish the look with pair of heels and a structural bag. On-trend, comfortable, and the perfect way to give your basics some edge.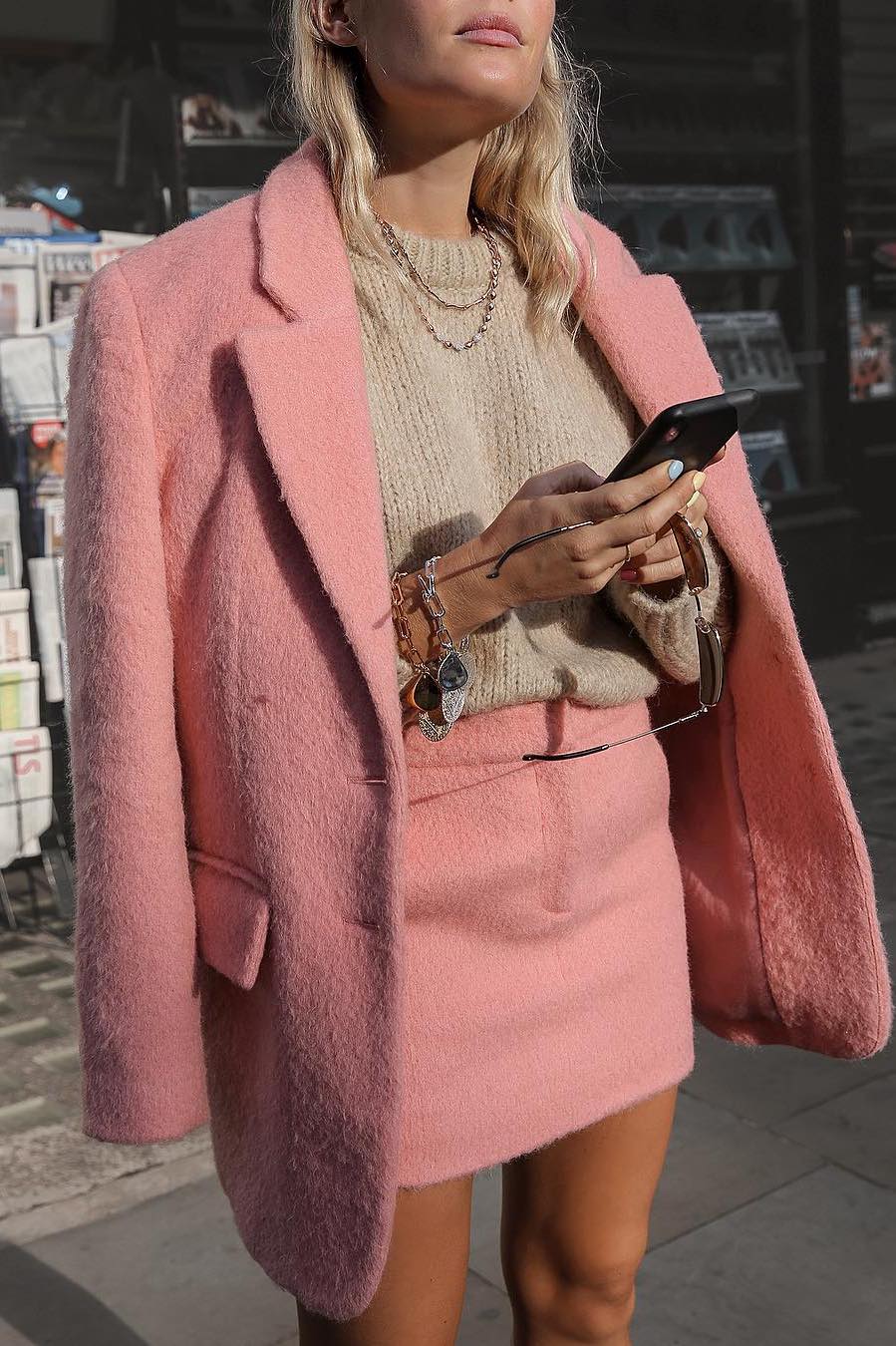 Sweet yet undeniably distinctive, the pink oversized blazer will add the perfect pop of color to your everyday essentials. Pair with matching skirt and comfy ankle boots in white for a playful evening look.