It's nice to have a safe jeans outfits for winter to throw on on the way home from the gym. But from time to time we all need an elevated version of the same jeans outfit ideal for a day at the office or to wear out on a date night. Adding extra killer details like shearling bomber coat, ankle-skimming coat or funky boots in white it's a cool take on the classic jeans outfit that is still perfect for winter.
Statement coat long enough to keep you warm + jeans
Despite the chilly conditions outside, you can still have fun and wear your trusty jeans and look great every day by adding a statement coat in your wardrobe. Incorporating playful checks and cheerful colors will keep things light, while a clean, classic cut in white and brown will ensure you look appropriate for the office setting.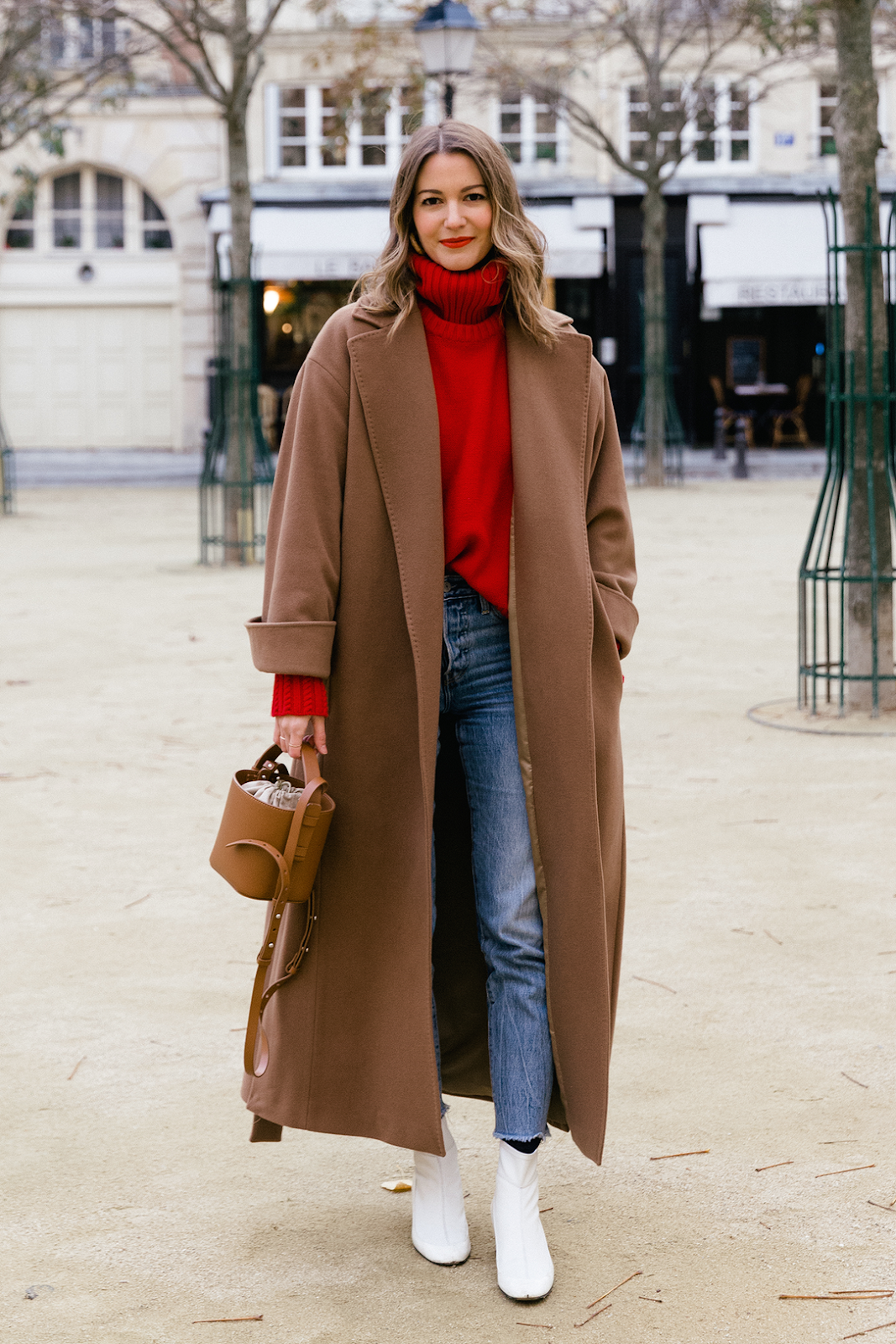 This must be my favorite color combo for winter. Marissa Cox is serving up major inspiration in this work-ready winter jeans outfit that's equal parts casual and chic with the help of a long brown coat, red turtleneck sweater, mini bucket bag, blue jeans, and white ankle boots.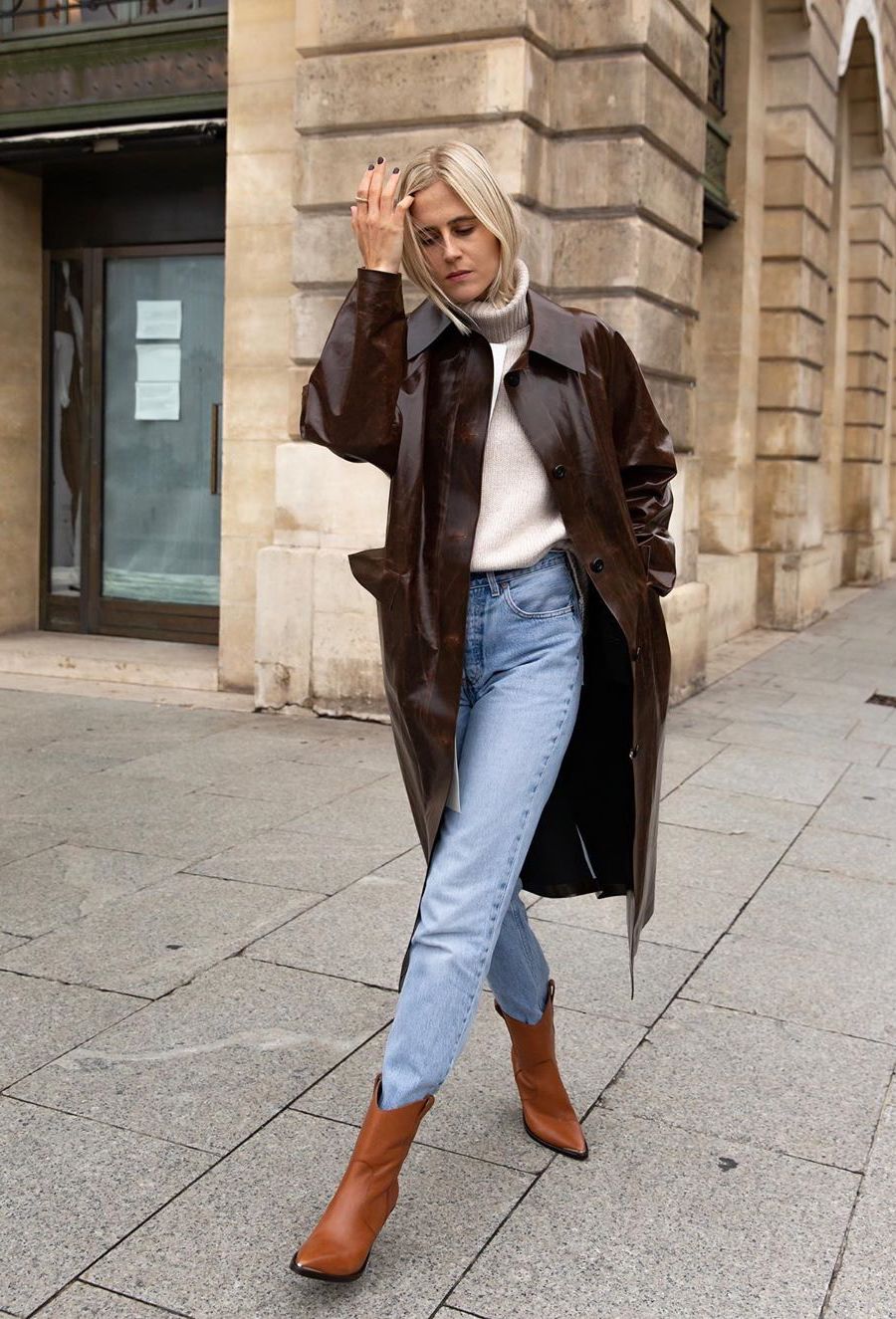 Classic sweater, blue jeans, and a standout long coat; three-step winter-ready outfit made up of some of this season's best pieces.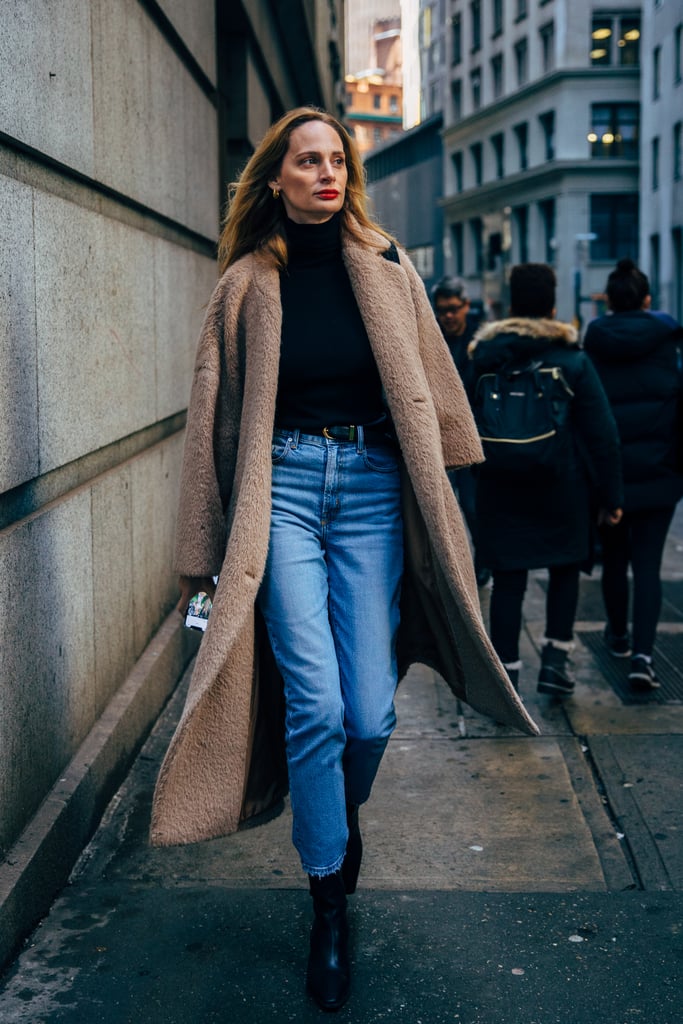 Killer knee-high boots + jeans
This outfit looks comfortable enough to live in and also happens to be hip and polished for an office. Sometimes, all you need is a killer knee-high boots and warm teddy bear coat to make your blue jeans feel brand new this winter.
Puffer jacket + jeans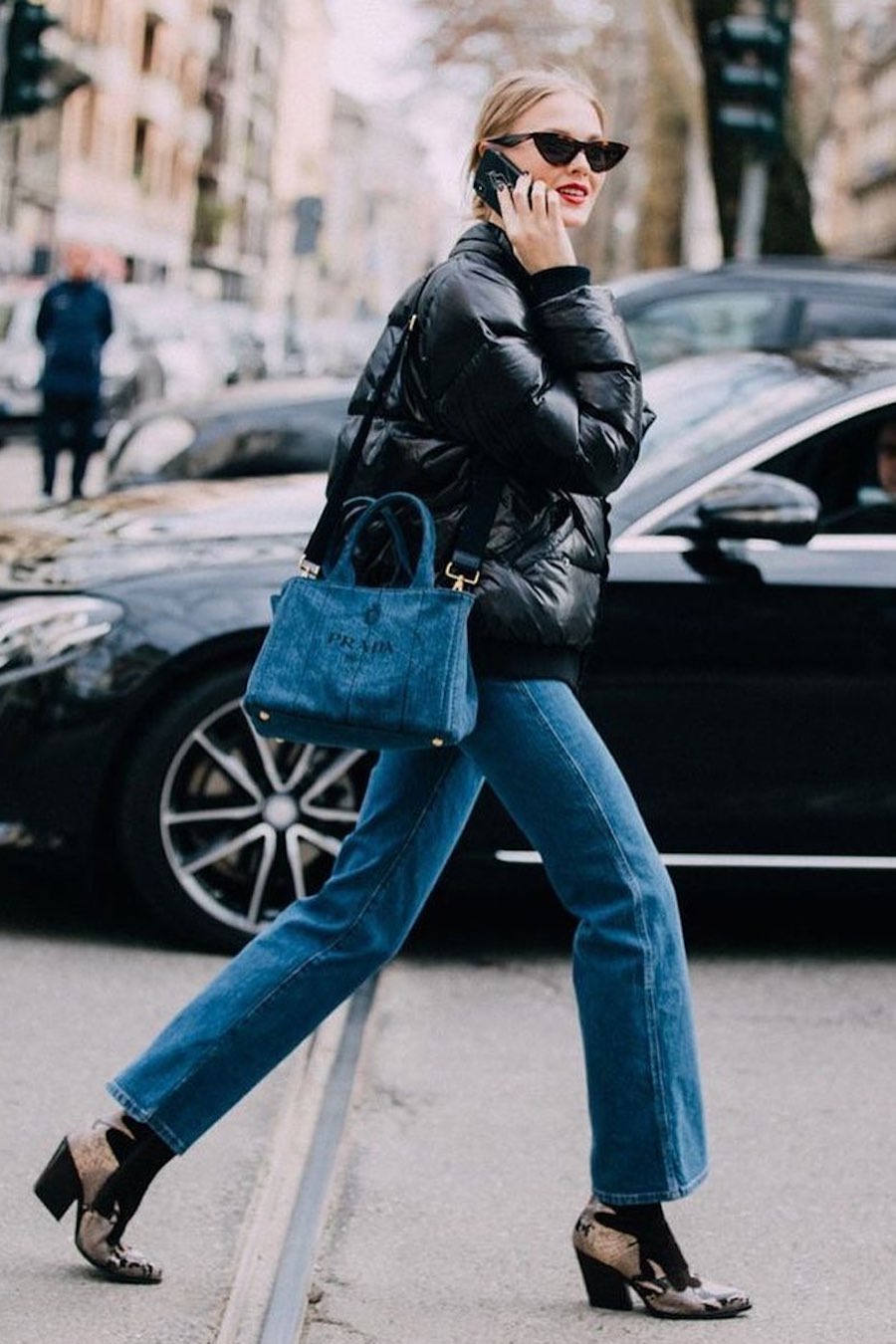 A puffer coat is a winter wardrobe staple. I love mine and I've had it for years. And you don't have to give up on yours and wear it only in the mountains. Warm-up any outfit this winter with a chic puffer coat that you can wear daily when the temperature drops.
Style yours very simple by pairing your favorite black sweater with your black puffer jacket and adding statement ankle boots. Ankle kitten heels and lady bag will add a feminine touch to your classic winter jeans outfit. If they're this season's trendy color—white—even better.
Aviator jacket + jeans
While they haven't been top of mind as of late, I'm a forever fan of aviator jacket. No matter what pieces you mix and match with this jacket, it will always come across as chic. These winter-ready looks are just proof of that, equal parts comfortable, classic and polished aviator jacket is easy to wear to a variety of occasions and a great way to update your blue jeans.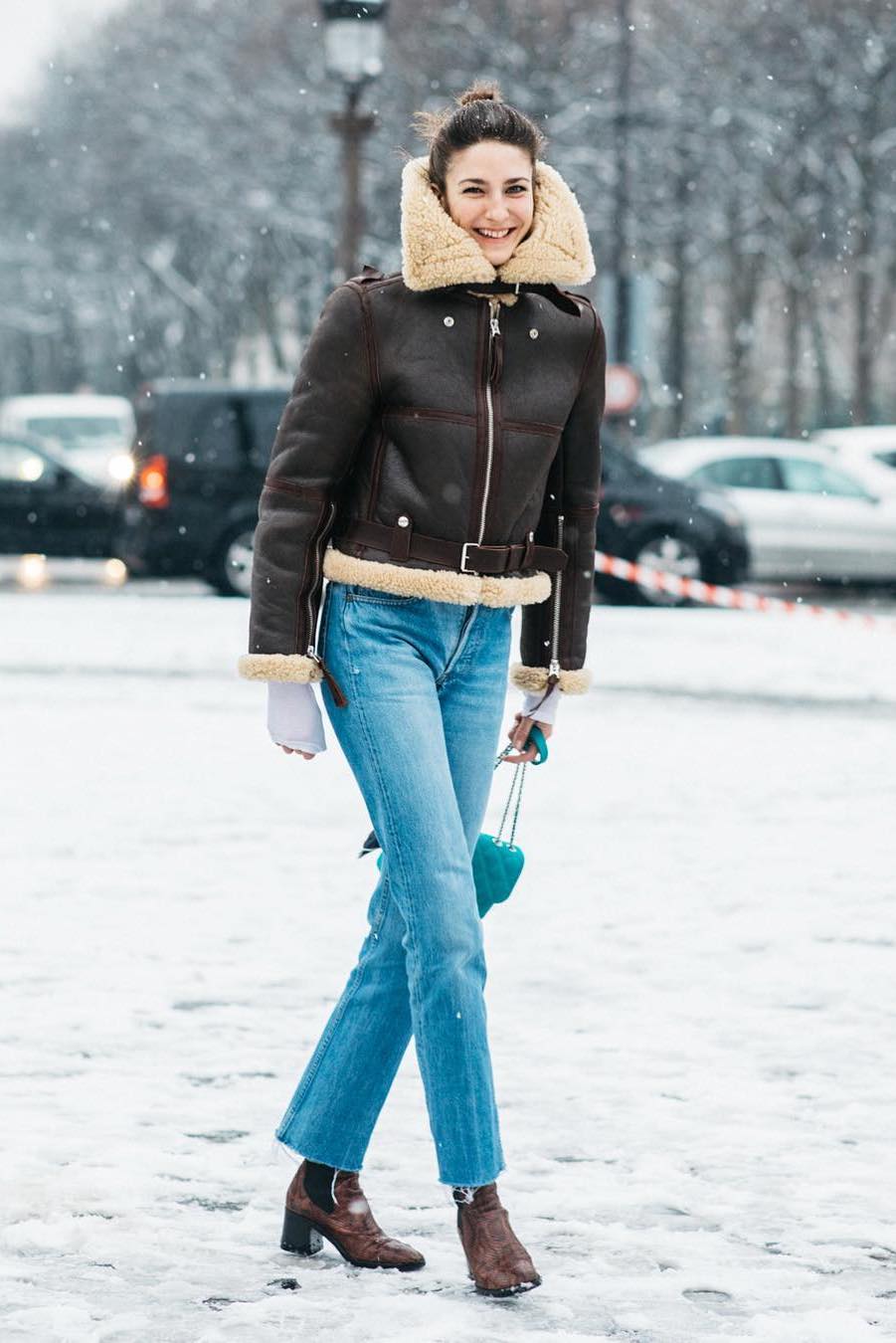 Winter version of leather jacket + jeans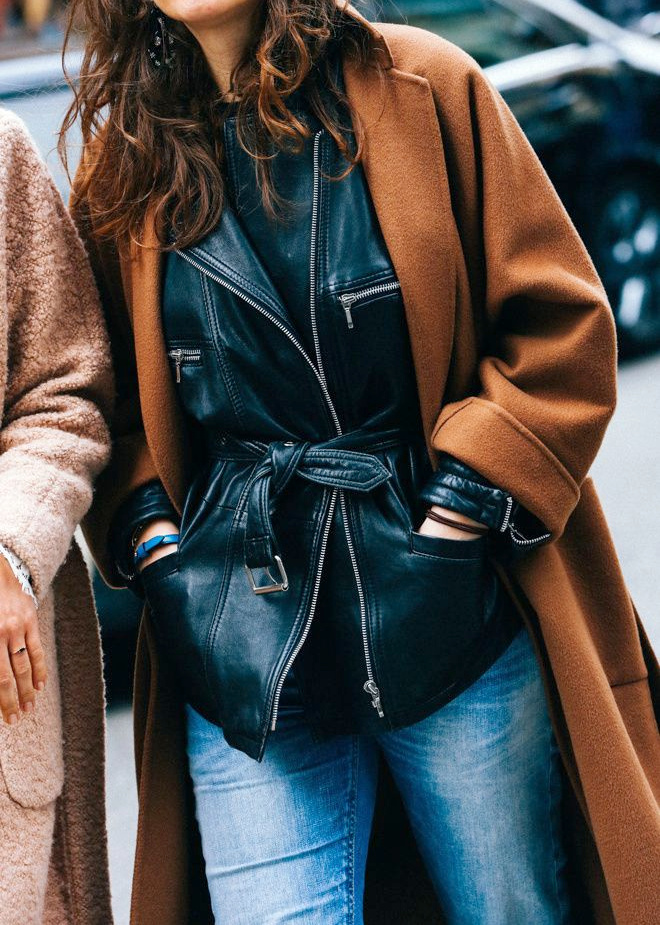 Denim and leather jackets are always a good idea, but if you want to make your look winter-appropriate, consider an oversized wool camel overcoat to finish your outfit. Just add a pair of booties and a structured bag big enough to fit all your business essentials and your work winter jeans outfit is ready.
Classic turtleneck + jeans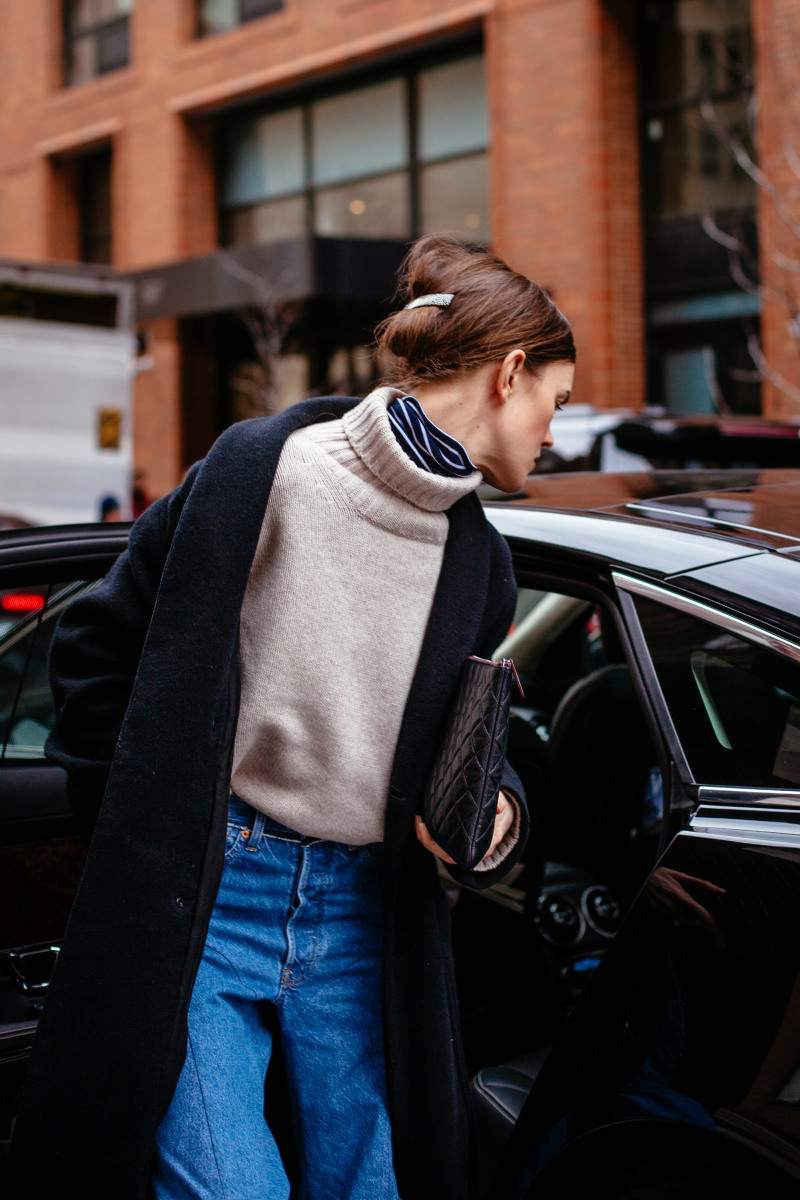 A great way to add some stylish points to your usual jeans and chunky turtleneck sweater is to layer it over a slimmer, fitted turtleneck. This styling tip adds extra warmth and makes for an interesting neckline. The best way to show it off by putting your hair into an up-do with a sleek barrette clip.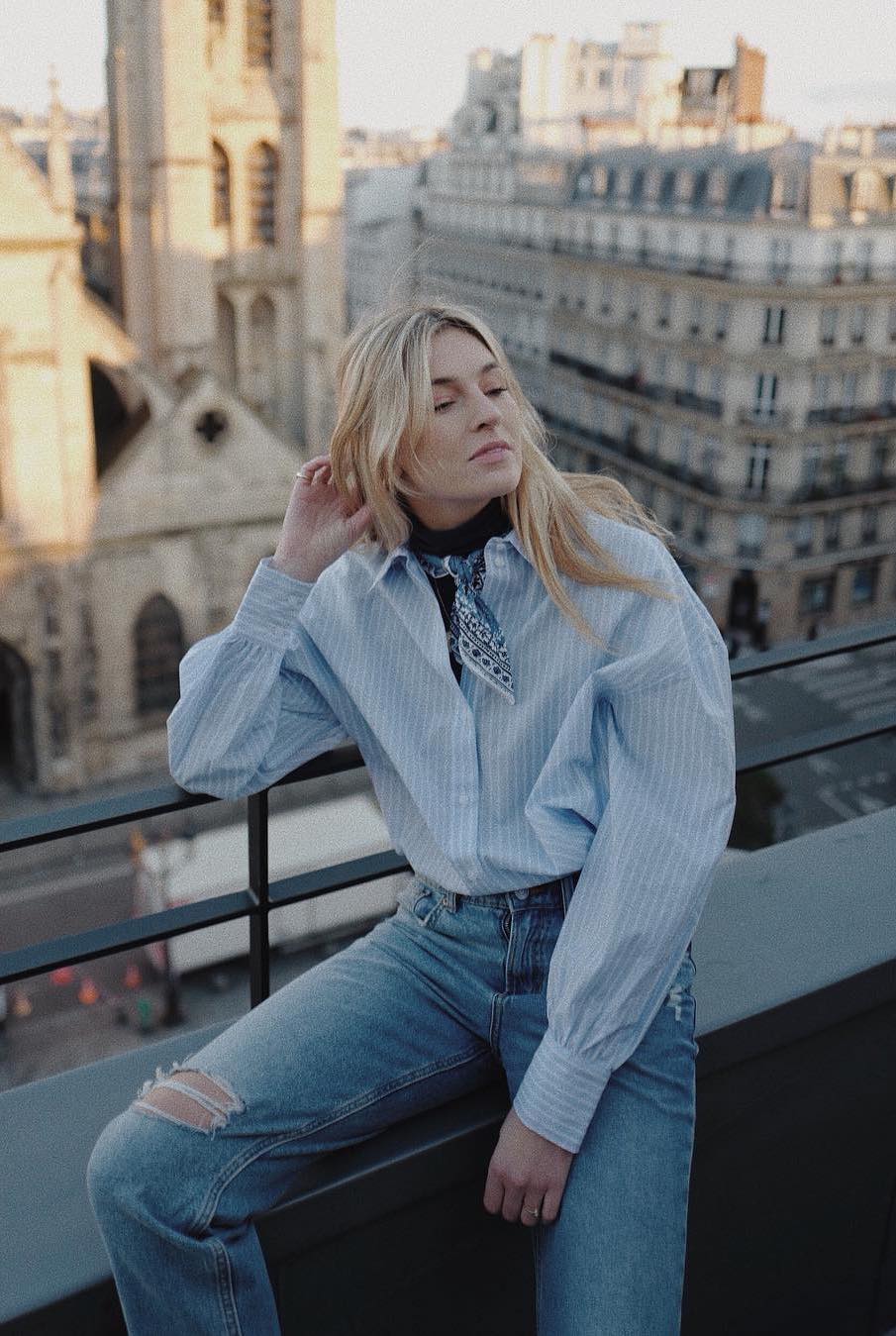 Also layered under button-downs, sweaters, and blazers – you're going to look elegant and stay cozy all at the same time.