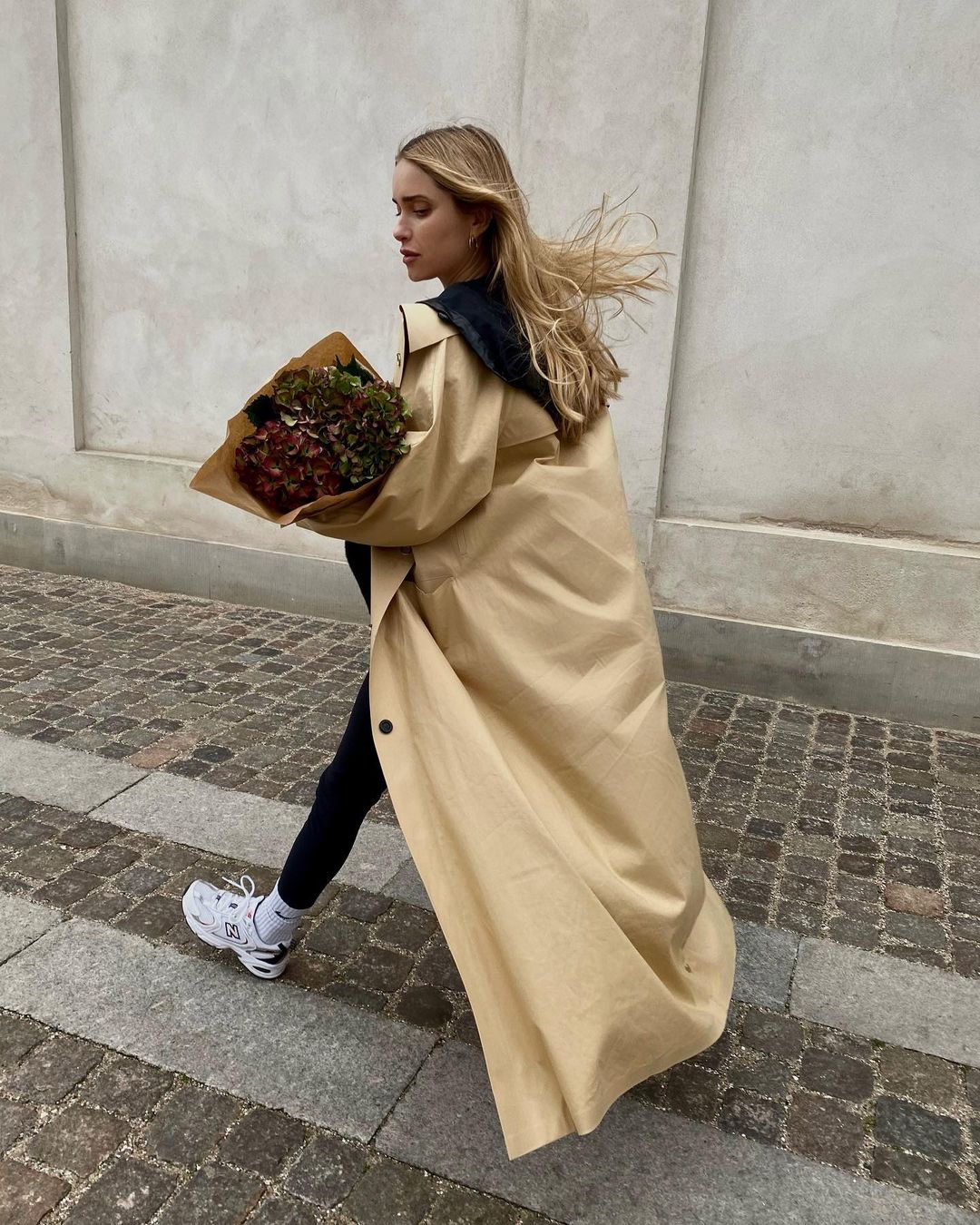 Slipping on a well-cut trench coat can be transformative. This fall staple takes any outfit from functional to chic in one easy step, it hardly matters what you're wearing underneath. And what's fall without a classic trench?
The trick to getting the most out of your trench coat this fall is to find a style that is multi-functional, sophisticated enough to be the one you can wear to work with dresses and suits, yet simple enough to look great with casual clothes like leggings and hoodies. There are so many different fashion-forward ways you can keep your trench coat feeling fresh this fall season. By taking styling tips from the street style stars I'll be sharing my favorite winning combinations below, paired with the latest fall staples.
WAYS TO STYLE YOUR CLASSIC TRENCH COAT
for a weekend
Versatile, practical, and lightweight to throw over your bulkiest pieces, the trench coat is a transitional hero. Layering a double-breasted trench over your weekend sporty chic looks will instantly elevate your sweatpants and cozy knitwear. Simply slip on a pair of white sneakers for a relaxed look that takes mere minutes to pull together.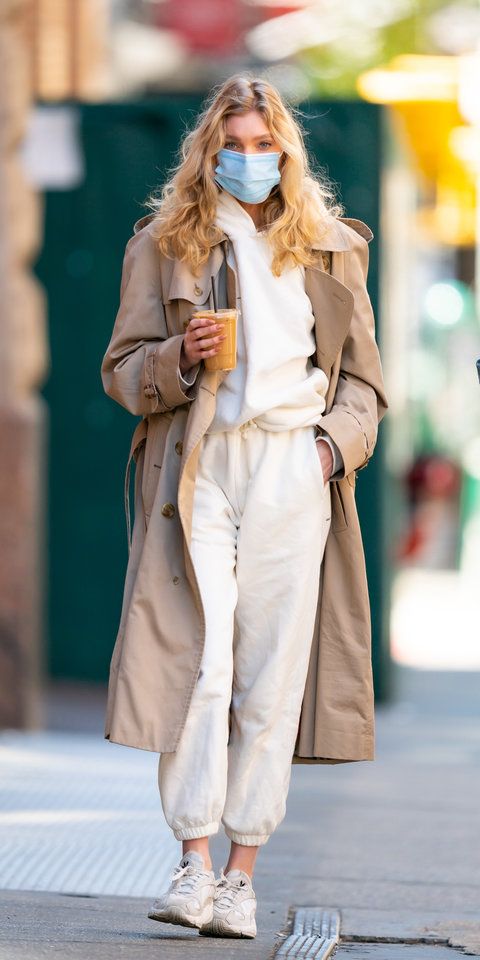 when you want to feel polished
This year there's been a notable shift towards tonal styling aesthetic. Master this endlessly chic styling technique by combining complementing shades – think tones of beige, caramel, and cognac – that will blend beautifully with a traditional tan trench. This season to make a sharp statement in and out of the office layer an oversized trench over suit in the same neutral tones, it feels super expensive and will be great teamed with either a heel or a chunky biker boot as we go into winter. For those wanting to push the layering boundaries, extend the life of your trench coat into the colder months by throwing a wool coat over your trench.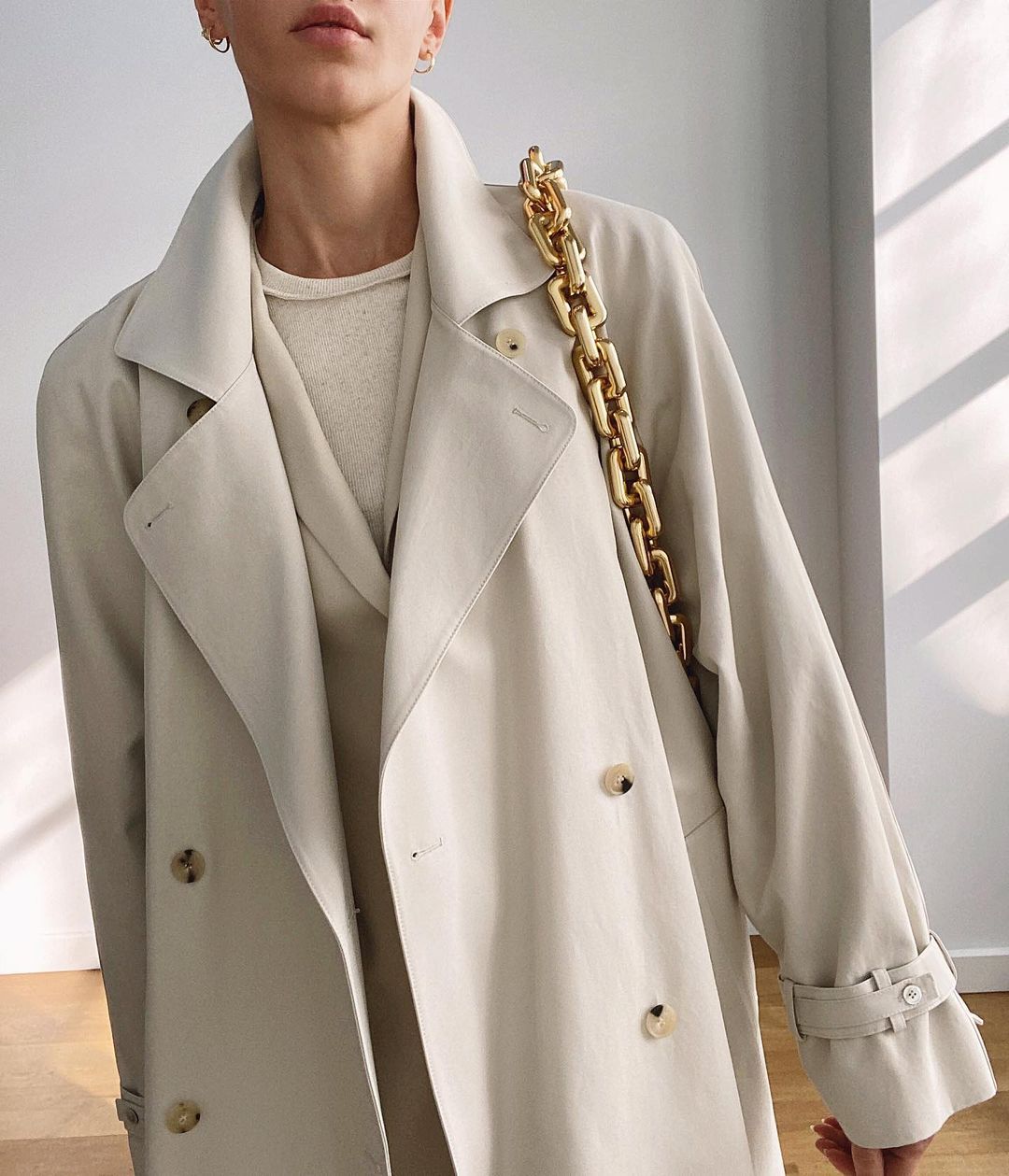 for dressier occasions
Oversized or cut to perfection thanks to its polished silhouette and lightweight fabric, a trench it's a true eveningwear hero. Whether draped over your shoulders or cinched at the waist to add a feminine structure, a trench will lend a sophisticated edge to your dressier occasions. Layer over a short skirt and knee-high boots or flowy slip dress for a flawless look that strikes the perfect balance between grown-up and sexy.