We don't like having to overthink getting dressed; we like our fall outfits to be simple, warm, and comfortable. Whether you're hanging out at home with your friends rewatching all your fall favorite shows, running to the grocery store, or just having Saturday night drinks you can't go wrong with timeless jeans and black turtleneck combo. A basic piece like black turtleneck is classic that you can reach for on repeat and put together outfit formulas that are easy to recreate over and over while incorporating all your favorite trends of the season.
Wear Your Black Turtleneck With Black Trousers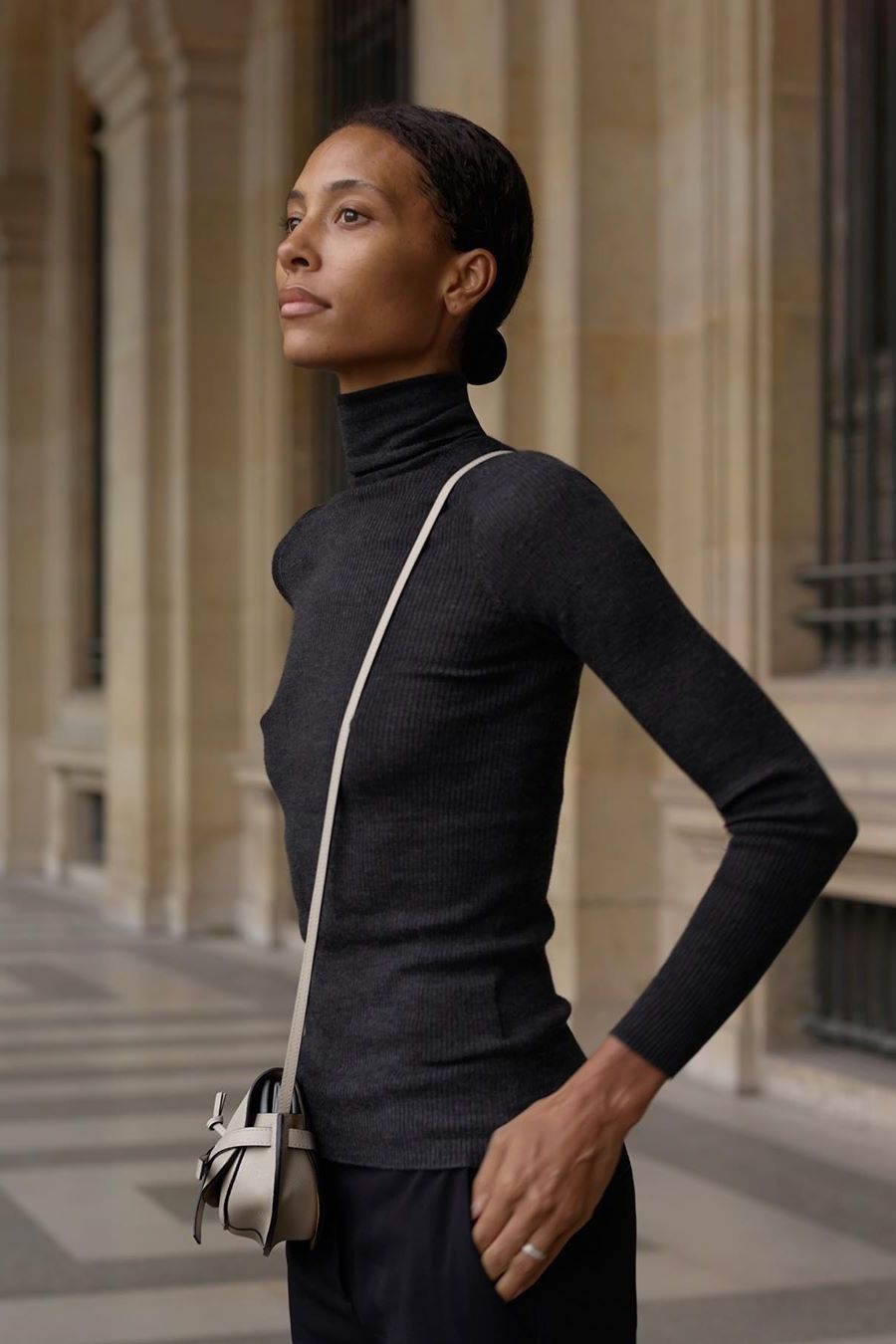 For days that are not too cold, you don't need to pile that many layers. Give your basic black trousers a seasonal update with a tight, thin turtleneck knit. For a more polished look, try adding a mini leather bag in contrasting colors.
Wear Your Black Turtleneck With Blazer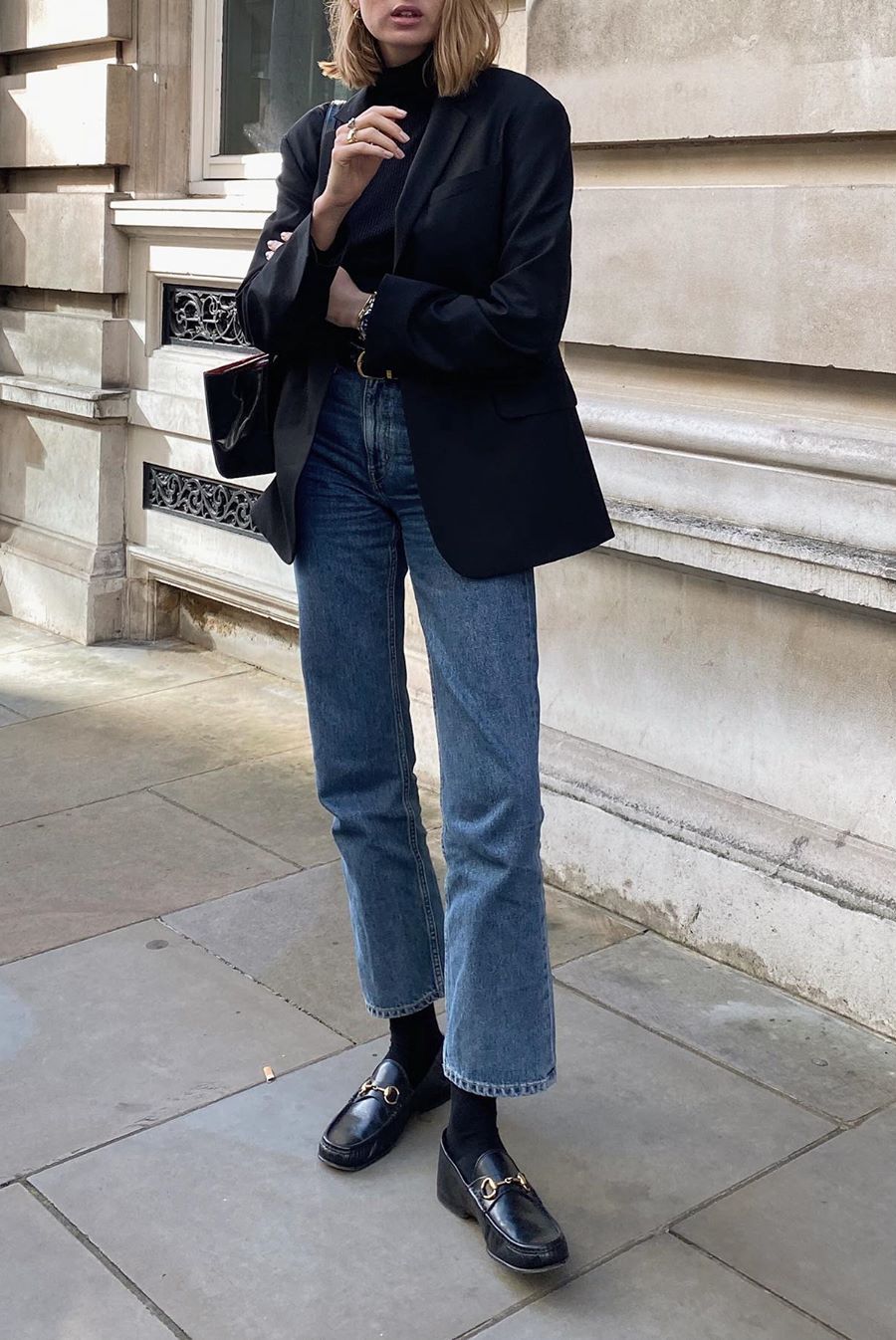 Give your basic jeans and tee combination a seasonal update with a tight, tucked-in turtleneck knit, a black blazer, classic light wash jeans, and some ankle booties and you are ready in a few minutes. For the right amount of refinement, you can never go wrong with gold dainty earrings and rings.
Wear Your Black Turtleneck With Neutral Pieces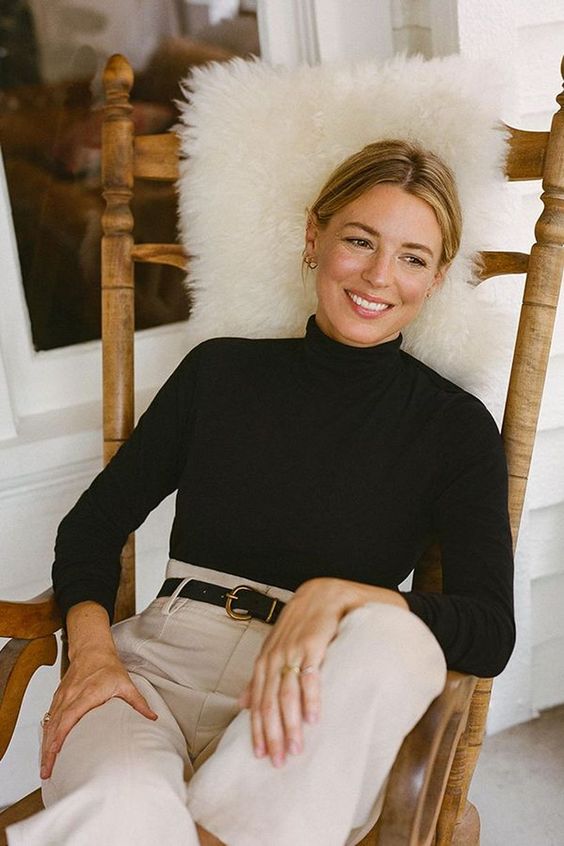 Neutral outwear, black turtleneck, and beige trousers are all wardrobe-essentials. Make most of your basics and wear them on rotation this season. Before you start putting those beige trousers away, take notes from the fall-ready outfit above. There's nothing quite chic and elegant like a simple two-color look.